Adobe Marketing Cloud provides you with six intelligent solutions to carry out your marketing activities and measure and maximise their impact and success: Analytics, Experience Manager, Social, Targeting, Media Optimiser, and Campaign.
The advantage: the data from these tools is collected and processed in a central location so that you can see the results of your creative work at a glance, offer your customers cross-channel, personalised results, and make quick and well-founded decisions on your marketing investments.
This makes Adobe Marketing Cloud the ideal tool for marketers to meet the challenges of digital transformation in large international companies.
We are Adobe Business Solution Partner!

Adobe Marketing Cloud Tools at a Glance


Analytics: benefit from real-time analysis on all online and offline channels for constant monitoring and optimisation of your marketing activities.
Campaign: plan and create cross-channel personalised campaigns in all phases of the customer journey, thus improving customer satisfaction and retention.
Experience Manager: create, manage, and optimise digital customer experiences for all your channels.
Media Optimiser: based on forecasts for your search, display and social media advertising, you can increase the ROI for each marketing channel.
Social: manage and control your social media content and activities in various social networks.
Targeting: encourage customer interaction by offering your customers individually tailored experiences based on rule-based or automated targeting as well as A/B and multivariate tests.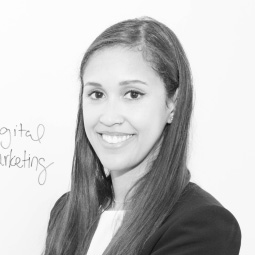 Want to learn more? I'm looking forward to hearing from you!
Rebecca Agnant
Partner Manager