This is what you can expect from Handelskraft Conference
09:00 am
Welcome, Coffee, & Snacks
Foyer (Ground Floor)

10:00 am
Welcome & Opening
Oliver Kling | dotSource
Forum (Ground Floor)

10:30 am
Opening Keynote
Delia Wieser | TrendWatching
»From Trend to Innovation«
Forum (Ground Floor)
11:15 am
Coffee Break
Foyer & Gallery (Ground Floor)

11:45 am
Keynote
Frank Hanauer | STABILO International
»Content & Commerce – How STABILO Brings Pens to Life«
Forum (Ground Floor)
12:30 pm
Lunch Break
Gallery (Ground Floor) & Foyer (Ground Floor & 2nd Floor)
12:30 pm
Industry Meetups
Jochen Rindt & Jack Brabham (2nd Floor)
more Info
12:30 pm
Digital Consultations
Foyer (2nd Floor)
more Info

2:30 pm
Session I
Kathleen Jaedtke (HubSpot) & Tina Nord (EyeEm) | Lernen wie Maschinen
»What Artificial Intelligence Means for E-Commerce Experts«
Forum (Ground Floor)

2:30 pm
Session II
Achim Ahrens | MEVACO
»Networked CRM - How to Increase Sales Efficiency with System Links«
Jochen Rindt (2nd Floor)

2:30 pm
Session III
Sebastian Glock | e-Spirit
»Why Headless CMS is not enough«
Jack Brabham (2nd Floor)
3:15 pm
Short Break & Room Change

3:30 pm
Session IV
Christian Müller | proagile
»The Secret Success of Agile Companies«
Forum (Ground Floor)

3:30 pm
Session V
Mark Zimmermann & Harald Schary | TROX
»From Configuration to Production - Developing an API-Based Self-Service Platform at Trox.«
Jochen Rindt (2nd Floor)

3:30 pm
Session VI
Sven Bullmann | Stibo Systems
»Powerfully Think Ahead with MDM«
Jack Brabham (2nd Floor)
4:15 pm
Coffee Break
Foyer (Ground Floor) & Foyer (2. OG)

5:00 pm
Session VII
Jens Schürks | Netto eStores
»Creating a Digital World of Experience with MVP & Scrum: How Netto Implement an Integrated Platform for Their Customers.«
Forum (Ground Floor)

5:00 pm
Session VIII
Dirk Weckerlei | commercetools
»The Modern RFP«
Jochen Rindt (2nd Floor)

5:00 pm
Session IX
Christopher Zimmermann | Magnolia
»What you always wanted to know about Headless CMS, but were afraid to ask.«
Jack Brabham (2nd Floor)
5:45 pm
Short Break & Room Change

6:00 pm
Closing Keynote
Jiri Scherer | Denkmotor
»Principles of simplicity«
Forum (Ground Floor)
7:00 pm
Dinner & After show
more Info
Forum, Foyer & Gallery (Ground Floor)
Warm-Up Evening

Planning on being in Frankfurt on 27 March? Perfect! Several of our speakers and experts are arriving the evening before as well and are looking forward to an interesting conversation in a relaxed atmosphere at the Recipe Bar. Starts at 8 pm!
Consultations

During the sessions at Handelskraft, you'll also have the opportunity to meet with our digital experts and talk about how to implement and improve your existing CRM & marketing automation solutions, online marketing, PIM, and UX conversion solutions into your business. Book Now!
Industry Meetups

During the lunch break, discuss the challenges of digital business with industry colleagues.
This is what our participants say
The Handelskraft Conference is the perfect opportunity for me to think outside the box, exchange ideas, and learn about the topics that will be relevant in e-commerce in the coming years. The ride over the race track was sensational - perfect conclusion of a great event!
This colorful network of e-business decision makers, with whom you can intensively exchange information on the various stages of implementation, is great! Otherwise you will rarely find it.
In addition to the excellent networking opportunities, the Handelskraft Conference impresses every year with extraordinary locations, an unforgettable program, and culinary delights. The diverse technical topics with outstanding speakers make the event a must-join event among the digital conferences.
We'd like to let you know that the conference will be documented in the form of photos and videos.
Thanks to Our Partners for Their Support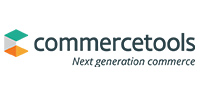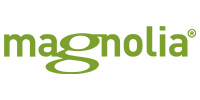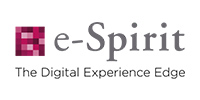 Here's How to Get to Klassikstadt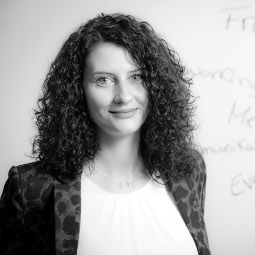 Want to learn more? I'm looking forward to hearing from you!
Franziska Kaiser
Events