Rocking Digital Business with dotSource
What distinguishes dotSource and what role does the agency take on in the digital transformation? Apart from impressive images of the dotSource headquarters in Jena, the film also provides answers to these questions.
Our Vision: Designing Digital Customer Relations
Digitalisation is increasingly influencing all industrial sectors and is changing entire business models. In the online age, the key to sustainable commercial success no longer lies solely in high-end e-commerce, but also primarily in optimal customer interaction.
Our Mission: Digital Success right from the Start
dotSource, that is over 200 creative and tech savvy heads: Industrial engineers, computer scientists, designers, MBAs and humanities majors: what connects us? – the passion for unusual digital solutions. We design the future ourselves, instead of just keeping up with it.
We uncover the imminent challenges of the digital transformation already today and tirelessly research innovative answers to the questions of tomorrow. In this way, we help our clients to successfully recognise and use the chances the digital era has to offer.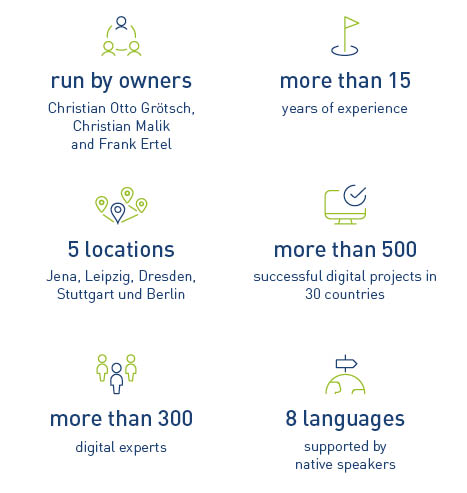 With vitality, enthusiasm, and professionalism we build up your digital business. Learn more about dotSource:
This is what our clients say
The development of new digital channels always brings with it some cultural change in its own ranks. The dotSource development team not only assisted us in the project as a competent implementation partner, but above all as a consultant and source of inspiration. Under professional guidance we not only managed to master the challenge of changing the technical basis of our store, but also to optimise our internal processes and take our own digital knowledge to the next level.
During the entire project period, dotSource distinguished itself as a competent development partner who always stood by us with professionalism and creative ideas and played a major role in the success of the subproject 'online shop'.
dotSource has been a committed partner throughout the project, helping us achieve our goals.
E-Commerce doesn't end for the customer with a click on the order button, but also includes subsequent processes such as returns and exchange requests. With the new Customer Self-Service Portal, we want to digitise the process of online shopping right up to the last step. The platform thus not only enables us to process returns more efficiently, but also guarantees us satisfied customers in the long term
In cooperation with dotSource, we can benefit from the extensive knowledge transfer in the field of e-commerce and online marketing and now feel optimally equipped for the future in the platform business.
With the new Lesershop24, we've got a modern appearance and excellent technical performance for the next few years.
Many thanks from Dusseldorf to Jena! Thank you for your patience that you had and still have with us. Thank you for your commitment and your passion for our common project. Thank you for the very good work you are doing. Thank you, for the good mood that you always spread. Thank you for allowing us to work with you on this project.
With our new B2B online shop solution, we're giving hagebau retailers the opportunity to serve their professional customers across all channels and thus gain long-term market share.
Musicstore.de has become a visually and functionally attractive platform that offers our customers in 30 countries and 10 languages more than just the ability to buy instruments and accessories. They get a shopping experience that rocks.
E-business is not an issue that can only be borne by individuals or a department in a company. It's essential to sensitise all business units to this area. Anyone who understands this and additionally deals with the general market development should have enough arguments to make an entire workforce fit and ready. The seminar covers all aspects of e-business, which I really liked.
Collaboration with dotSource works great, the helpfulness of the team and their response times are fantastic.We feel optimally cared for at all times. Even short-term inquiries and ideas are taken seriously and answered with constructive feedback.
With its tireless dedication, dotSource has more than met our demands. We are very happy that our online shop now has a new, responsive design and is presented uniformly across all our partner shops.
The experience of the past few years has shown that digital sales and service channels are increasingly required by our business customers. Together with dotSource, we reacted quickly to this development and are proud to be among the pioneers in our industry with our platform P3.
We Transform Ideas into Success
We support companies from Germany, Austria, and Switzerland through their digital transformation and in the presentation of their brands in the internet.
With our pioneering solutions , we have established ourselves as one of the top 10 e-commerce companies in the German speaking area.
As an owner-run agency our team, already in its tenth year, provides sustainable success in digital business.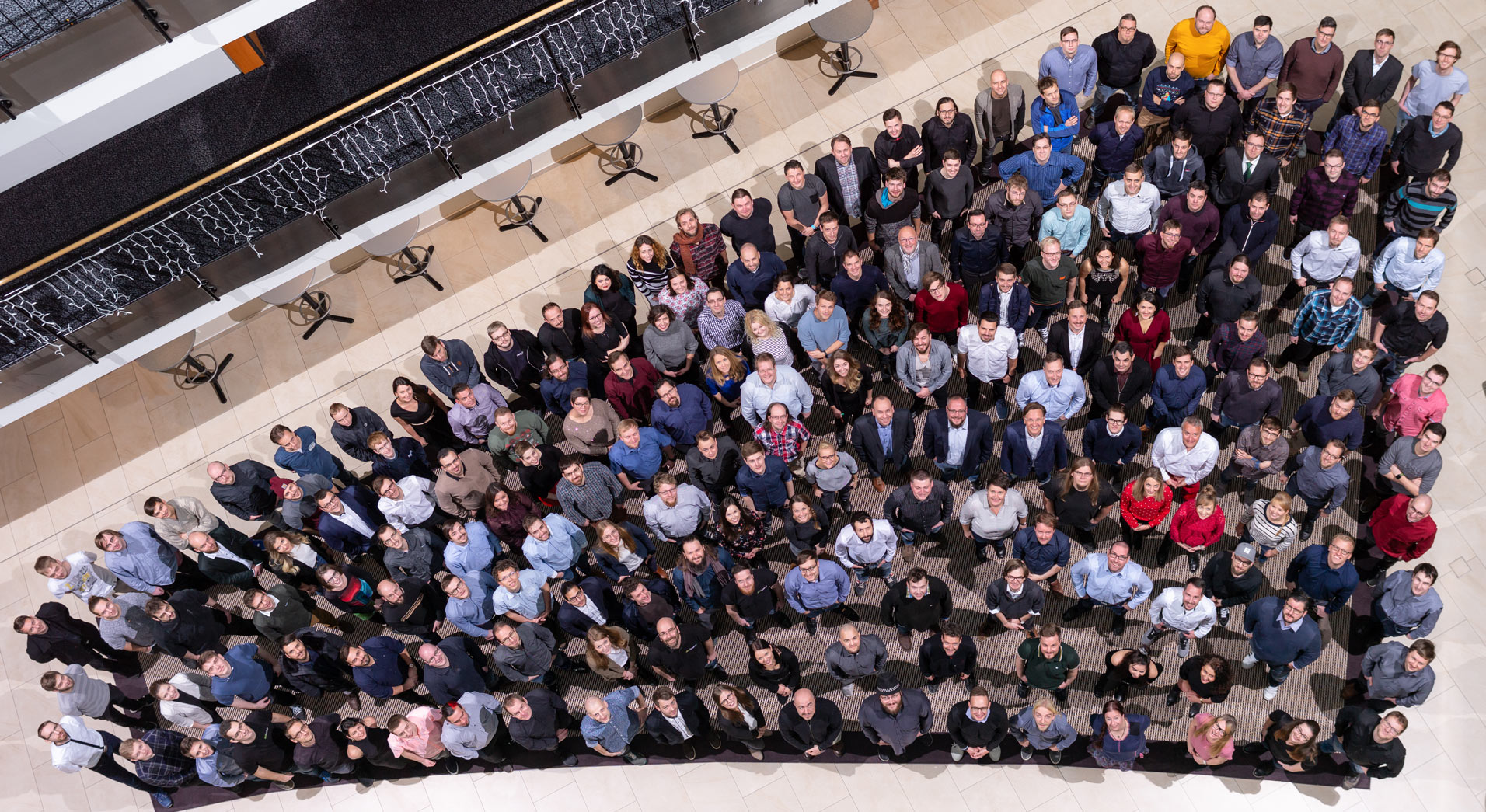 Awarded as »Agency of the Year«, place 1 in the category »Best Agency« of the E-Commerce Germany Awards (2019)
Place 27 in the internet agency rankings of the BVDW, place 10 in the subranking e-commerce (2018)
»Company of the Year in East Thuringia« (OTZ, 2017)
Certificate »Trusted Agency« from the BVDW (2017
Place 38 in the internet agency rankings of the BVDW, place 13 in the subranking e-commerce (2017)
Nomination Shop Usability Award (Musicstore.de, category leisure, hobby, and pets, 2016)
Place 50 in the internet agency rankings of the BVDW (2016)
Winner Shop Usability Award with Lensbest.de/4Care GmbH in the category wellness, beauty, and health (2015)
Nomination »Großer Preis des Mittelstandes« Wirtschaftsförderungsgesellschaft Jena mbH (2014)
Place 17 in the individual ranking Mobile from BVDW (2014)
Certificate »Qualitätsagentur« from the BVDW (2013)
Place 15 in the e-commerce agency rankings of BVDW (2013)
Place 56 in the internet agency rankings of the BVDW (2013)
Place 2 in the individual rankings of the strongest growing agencies in the internet agency rankings of BVDW (2012)
»Hauptdarsteller der Thüringer Kreativwirtschaft« (Kreativradar, 2011)
Founders prize Thuringia (third place, category Successful Young Company, 2011)
Thuringian website Award (Preisbock.de, 2009)
IQ Innovations prize (special prize, 2009)
Shop Usability Award (Preisbock.de, category Live Shopping, 2009)


E-Commerce comes from Jena
No one buying online can avoid innovative e-commerce solutions from Jena. Ever since the first e-commerce software was devised here 20 years ago, the branch has grown continually.
Founding spirit and joy in innovation have a long tradition in Jena: companies, such as Zeiss and Schott base their success on the close combination of entrepreneurial thinking and scientific curiosity.
At dotSource, this networking manifests itself in cooperation with the education institutions of the region:
as cooperation partners and sponsors of the subject areas industrial engineering, and co-initiators and founders of the e-commerce degree at the Ernst-Abbe technical university Jena; as a training centre in Jena or as a practical partner of the training college Gera and Eisenach, in addition to the regional technical universities.
dotSource lives Jena's characteristic closeness to entrepreneurship in their newly renovated loft offices.
In 2012 a think-tank, concept powerhouse, and creative workshop in-one came into being in the old Zeiss workshop – a source of inspiration for the further growth of the agency.