CMS: How to Reach Your Customers with Content Instead of Advertising
It is undisputed in today's marketing world that informative and entertaining content is of particular importance when it comes to winning customers and retaining them in the long term. In order to gain the attention of users, companies always have to present their brands, products or services in new, exciting ways – and they have to do so on all channels.
One of the main tasks of a content management system (CMS) is to create this content in all possible publication formats and to maintain and flexibly manage it. The company's own website is still one of the most diverse channels: maintaining it on a daily basis and keeping it up to date in many different languages is an important aspect where using a CMS is crucial.
CMS: Inspiring Content Across All Channels
In our CMS strategy workshops, we create the perfect basis for a pioneering content management strategy so that you can significantly increase your visibility across all channels and in different languages. The concrete objectives that are to be reached with the integration of a CMS are defined and recorded.
Our holistic consulting process consists of a discovery and an analysis phase. In the various workshops, we examine both your organisation and current systems and existing processes. Together we develop use cases and prioritise strategic options for your company.
CMS: Objectives of a Smart Content Management Strategy
Replacing an outdated or proprietary CMS solution
Flexible content creation and management
Linking content and commerce
Improving the digital experience
Streamlining the system landscape and reducing the complexity
Playing out target-group-specific content
Internationalisation
In-house information platforms
A Selection of Our Clients We Have Supported in Terms of Their CMS Strategy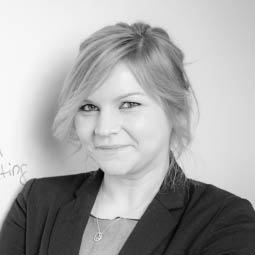 Want to learn more? I'm looking forward to your questions!
Jessica Kopyto
Account Executive
Digital Business