CMS: Content Strategy and Website Creation from One Source
If you want to be visible online these days, you need more than just a single website. It requires a convincing content management strategy that merges content with commerce and social media. A content management system (CMS) that is able to present suitable content on all channels and devices in a modern and appropriate way provides support in this regard. A user-friendly design with an appealing layout that fits your message forms the basis of this project.
Our design experts create your website structure step by step – from wireframes to the website template. The results of joint strategy workshops in which your individual wishes as well as the requirements and needs of your users were analysed can be taken into account at any time.
CMS: Technical Implementation of Tangible Projects
Interactive screen designs ensure that you can always get an accurate overview. Thanks to an agile project approach, your views can – and should – be included at all times.
Parallel to the design phase, a development team checks the design prototypes to guarantee optimal usability. This way, online shops and web presences are created that present your business, brand and product world with powerful content. With the help of a modern CMS, the new design as well as the creative content can be seamlessly integrated across all channels.
CMS: Content Commerce with the dotSource All-In-One Package
A Selection of Our Clients for Whom We Have Successfully Implemented CMS Projects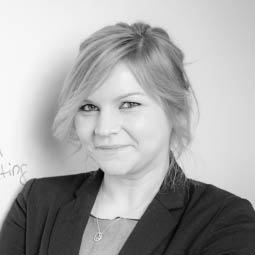 Want to learn more? I'm looking forward to your questions!
Jessica Kopyto
Account Executive
Digital Business