Implementing a CRM System with an Agile and Far-Sighted Strategy
Breaking Down Data Silos
By breaking down data silos in marketing, sales and service and by creating an integrated, centralised solution, all your departments will obtain a holistic view of your customers. In this regard, the seamless integration of the CRM solution into your existing IT infrastructure is a crucial success factor. Processes can only be made more efficient if all systems communicate with each other flawlessly.
Using Agile Processes
The dynamic digital environment requires speed and flexibility, both from a technological perspective and in terms of project management. Therefore, we use agile project methods and modern technologies in order to achieve quick and flexible results for you and your customers in close cooperation with you.
Taking a Long-Term Approach to CRM Projects
Our CRM team supports you in implementing and using new technologies and project approaches. Our certified Salesforce and SAP experts also provide support beyond the system implementation, integration and completion of your CRM projects and work with you to ensure the long-term success of your CRM strategy.
We consider you our partner. In addition to competencies, expertise, agile methods and modern technologies, we primarily build on transparency, mutual trust and team spirit.
We needed a quick, uncomplicated and flexible solution. With dotSource, we did not only get such a solution, but also a responsive, uncomplicated and flexible team with whom we had a strong, mutual basis of trust right away. All of this has even – or particularly – proven itself in challenging moments.
We have succeeded in reaching our goal in time before the TSA exit deadline because of the dedication and commitment of the entire team. I would also like to point out the responsiveness of the dotSource team! We were always able to reach someone who would support us immediately.
The dotSource team professionally supported us in interlinking the data dispersed in our complex system landscape and in creating an overall picture for the digital marketing communication. In particular, this allows us to expand our customer relationships and to optimise them. We are looking forward to further successful cooperation.
Dear dotSource team, we want to thank you for your great effort. The good, direct agreement and cooperation between our teams, the agile approach to meet requirements, the number of processed tickets with the given resources was all taken care of professionally! Thank you so much.
With Salesforce Service Cloud, we are up-to-date in terms of CRM technology once again and can purposefully implement our ideas in the future.
Best Practices of Successful CRM Implementation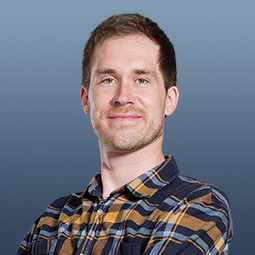 Want to learn more? I'm looking forward to hearing from you!
Thomas Wetzel
Account Executive
Digital Business