CRM Strategy for the Integration and Optimisation of Internal Processes in
lead management
opportunity management
bid and order management
campaign management
customer service and
after-sales support
Establishing CRM as a Mindset
Strategy, selection and implementation are closely linked processes that are crucial to the success of your CRM project on the one hand and to the establishment of CRM as a mindset in your company on the other hand.
We help you to successfully complete these groundbreaking projects from a technological perspective as well as to think ahead, develop and, above all, implement internal processes and structures across departments.
We support you with the following services:
Analysis of processes, markets, customers and competitors
Development and implementation of customer-centric, cross-channel digital strategies for:

integrated omnichannel marketing
effective service management
increased sales efficiency
Developing and Implementing a CRM Strategy
Customer Centricity as a Basis
Customer focus should be deeply anchored in your corporate strategy. Whether marketing, sales or service – the customer is at the centre of all decisions to be made. Together with you we will develop the right strategy which helps you to systematically maintain, expand and digitally design your customer relationships through targeted and personalised customer focus. After all, you do not secure the privilege of »customer loyalty« primarily through your range of products and services, a promise of quality or even the price. You obtain this competitive advantage by looking at customers holistically as well as addressing and supporting them based on well-maintained and centrally available data.
Design Thinking as an Approach
When creating your CRM strategy, we work together closely from the very first idea. Our approach relies on new work and agile methodologies such as scrum and design thinking. Using these innovative approaches, we will find solutions together, even for complex challenges.
Design thinking is particularly suitable for creating personas, customer journeys and use cases. It is also a very helpful method to develop processes that you derive for your company.
Personas, Customer Journeys and Use Cases as a Means of Orientation
By creating personas, customer journeys and use cases, you are optimally prepared for the system selection process. It is not about filtering out the provider with the widest range of functions, but rather the provider that can best map your company-specific use cases as a whole.
Therefore, it is all the more important that your CRM strategy is based on the factors listed below.
Personas
describe hypothetical customers who represent a target group through typical characteristics and user behaviour. Personas help your employees to better empathise with target groups, thus ensuring targeted, personalised customer support along the entire customer journey.
Customer Journeys
represent all contact points personas have with your company, starting with the moment they become aware of your company (attention). The customer journey then describes the way in which the personas' interest is aroused or even intensified (interest) as well as the point at which they contact your company if they have questions or requests (desire). It ends with the potential purchase (action) and the subsequent marketing, sales and service processes that are aimed at creating personalised customer experiences (retention).
Use Cases
map the status quo, plans and goals of your company based on the personas created and their customer journeys in a holistic and solution-oriented way. These use cases will play a crucial role in the CRM system selection process because they will help you find the provider and the solution that suit your strategy and pave the way for effective and future-proof CRM through successful implementation.
Our References in the Field of CRM Strategy and Design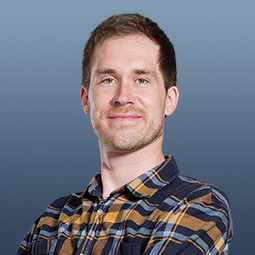 Want to learn more? I'm looking forward to hearing from you!
Thomas Wetzel
Account Executive
Digital Business