A CRM System Should Be Geared to Your Processes and Not the Other Way Around
Investing in an up-to-date CRM system pays off because it increases your company's success in the long term through higher customer satisfaction and customer loyalty. Due to the large variety of CRM software solutions, however, it is often not easy to decide which system is the right one. Some systems are specifically designed for a certain company size, others for the needs of a specific industry.
However, the individual requirements of your own organisation should play a decisive role in the system selection. Since these requirements can strongly differ between various departments, we get all departments that are in contact with customers on board at an early stage for the CRM system selection. These departments mainly include marketing, sales and service.
Their specific requirements and goals are taken into account when selecting a system. Based on these, we create a list of differently weighted criteria which we use to select a CRM system for you. According to your requirements, this should be a system that perfectly maps your marketing and sales processes and that allows you to analyse and evaluate your customers' behaviour. This forms the basis for addressing your customers even better in the future.
At the beginning of the evaluation process, it is not just about listing necessary functions or technical details but about analysing your company. Therefore, the focus is on internal and external research as well as on the development of your most important business processes in order to
guarantee a concrete definition of your business requirements
filter out bonus points and criticism of your existing systems across departments
determine priorities for your CRM strategy in the form of use cases
find out which data on customers, leads and workflows has to be available
define clear criteria for the selection of CRM providers and systems
based on your current situation and with regard to short- and long-term goals.
Successful with Systematic CRM
We support you in decision making and work together to find the CRM system that
suits your company, your requirements and goals
perfectly maps your marketing, sales and service processes
allows you to analyse the needs and behaviour of your customers in a targeted manner
supports you in in a data-driven, customer-centric and future-oriented way when it comes to shaping your digital customer relationships
Best Practices of Successful CRM System Selection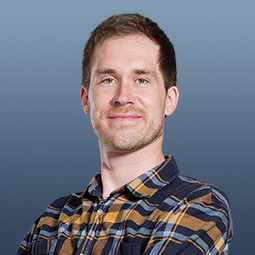 Want to learn more? I'm looking forward to hearing from you!
Thomas Wetzel
Account Executive
Digital Business