Content Is King with Ibexa
As the provider of a digital experience platform (DXP), Ibexa is relatively new on the market. Behind it, however, is a renowned Scandinavian software company that renamed itself in spring 2020 and had previously expanded its portfolio continuously: eZ Systems.
Having been present on the market with a CMS since 1999, the Norwegian company has continuously expanded its portfolio from 2011 onwards and, for example, integrated Yoochoose, a software-as-a-service (SaaS) provider of personalisation and recommendation technology.
Due to the repositioning, the CMS increasingly turned into a digital experience platform.


Benefit from the Partnership Between dotSource and Ibexa
dotSource and Ibexa (formerly eZ Systems) have a long-standing partnership. With our extensive expertise in e-commerce and content management, we can provide you with comprehensive advice and also ensure the seamless integration of eZ Platform DXP into your existing system landscape.
eZ Platform DXP Features at a Glance
Content Engine: Manages complex content and helps to distribute it across different channels and for different brands without requiring users to have programming skills
Website Factory: Intuitive feature for creating new websites without developer support
Personalisation Engine: Helps marketers create targeted, personalised and engaging customer journeys
E-Commerce Feature: Sales and customer loyalty can be increased by integrating shop functionalities
Application Engine: Accelerates design, creation and implementation of new, innovative features
Our Services with eZ Platform DXP by Ibexa
the creation of a successful content management, content commerce and digital experience strategy
the entire configuration and integration – from basic setup to operation of Ibexa's CMS/DXP
the training of your employees in using Ibexa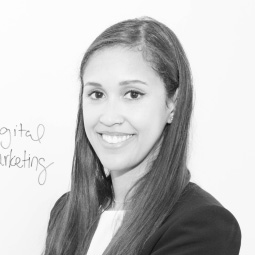 Want to learn more? I'm looking forward to hearing from you!
Rebecca Agnant
Partner Manager