Put Your Trust in our Certified Magento 2 Developers and our Experience
Magento partner since 2009
30 projects
20 certified Magento developers
Certified Magento 2 developers since 2015
Over 120,000 hours project experience
With the dotSource Entry Solution on the basis of Magento Enterprise, we facilitate your entry into online retail.
We'll support you from the design and implementation, through to the on-going operation support of you Magento online shop.
As one of the first agencies in Germany dotSource has Magento 2 developers available.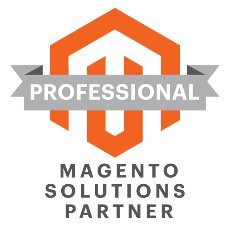 Our references in the field of Magento
A few clients for whom we have already realised successfully Magento projects:
Our Services as a Magento Agency
Realisation & Shop Development
Creation of your online shop on the basis of Magento 1 and Magento 2
Connection to ERP systems (SAP, Microsoft Dynamics)
Interfaces for logistics and payment solutions
Preservation of the update capability
Quality assurance
Design & User Experience
Creation of (frontend) shop design
Conversion optimised templates
Click-dummy design
Hosting, Support & Service
Documentation
Project management
The system's open structure allows existing online shops, ERP software, and other systems to be easily integrated into Magento. Magento offers a plethora of additional modules, with which even unusual requirements can be mapped.
Advantages at a Glance
Huge community of developers, operators, and Magento agencies
Extensive template set
Search engine friendly shop structure
Large selection of modules, products, and product combinations
Numerous B2B and B2C features
Magento is ideally suited as a basis for small to mid-sized online shop projects
Marketing features
Product catalogue
Search engine optimisation
Reporting features
Site management
ERP backend integration
Performance features
Mobile commerce
Product browsing
International support
Delivery features
Payment
Contract management
Security features
Reasons to Change from Magento 1 to Magento 2
Magento 1 will only be supported for another 3 years

Magento 2 has been available since November 2015
New modules and extensions will then be mainly for Magento 2

Better scalability and performance

Modern architecture
Easier development

Remain up-to-date technically

For example: PHP 5.5; jQuery-library
For omnichannel: Retail order management

Connects orders from all channels with warehouse management
From eBay Enterprise with Magento 2 technology

Easy migration from 1 to 2

Migration tool applicable from version EE1.11 and CE 1.7
Adoption of old data banks
For the Enterprise edition: Mobile SDK (Initially only for iOS, Android to follow)
Modernisation of Magento connect marketplace

New graphical user interface
Developer showcase and new dashboard for developers and traders

Magento Alert security registry: alerts the community to serious bugs
Our Magento Hosting and Support Services
Hosting of Magento e-commerce systems can take place on the one hand on stand-alone root servers and on the other on the Magento cluster system that exists in a computing centre.
In addition we can offer you:
Monitoring of standard software, system process and hardware parameters
Provision of hardware
Carrying out of maintenance and routine work on the system as well as backup
Support for Magento e-commerce systems is provided via our service desk. Our professional experts will take over technical supervision and give you solution-oriented advice.
We can provide you with the following Magento support services:
Incident management
Change management
Configuration management
Problem management
Support for select 3rd party software
Magento Trainings and Workshops
We'll will give you a detailed theoretical and practical introduction to the management, configuration and administration of a Magento online shop:
Shop configuration and administration
Catalogue setup and product maintenance
Sales processing and administration
Customer administration
Reporting and statistics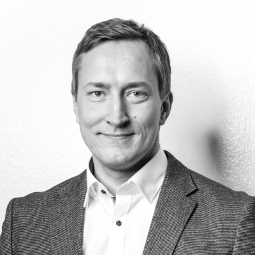 Want to learn more? I'm looking forward to hearing from you!
Marcus Wagner
Account Executive
Digital Business
Take off with a Magento Online Shop!