Take Advantage of the Drivers of Growth in E-Commerce
Mobile commerce is a key growth driver in online business and should therefore always be integrated into your online strategy.
Mobile devices such as tablet PC and smartphone are already well established in the customer's habits.
They bridge the gap between existing channels, such as retail stores and online shops, and offer a range of new features, such as apps, mobile websites and mobile payment.
We'll support you with the following services in the field of mobile commerce
Conception, design and production of web apps compatible with iPhone, iPad and Android
Concept, design, production and operation of online shops for mobile devices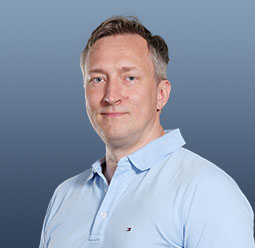 Want to learn more? I'm looking forward to hearing from you!
Marcus Wagner
Account Executive
Digital Business
Companies which trust in dotSource's mobile commerce know-how
In the following reference, you find a selection of our responsive design projects: