With a Well Planned Content Marketing Strategy you can Create Promotional Content That Inspires Your Target Group
Advertising on the internet is becoming more and more difficult, as it is increasingly less recognised by humans or completely hidden by ad blockers.
In order to reach potential customers, rethinking is necessary. With relevant content you provide information with added value that will inspire your target groups, leading them to search for these information proactively.
Long-term planned and well-implemented content marketing accordingly leads customers to your page entirely of their own accord.
Good content marketing can pursue multiple objectives. If interesting posts are shared on social media platforms, you will increase your reach and additionally gain new visitors who pay attention to your brand.
Build trust in your business while increasing your shop's visibility on the internet.
dotSource supports you in developing a long-term content marketing strategy. We provide recommendations for choosing the right channels and advise you on the type of content to be created (photos, videos, infographics and texts for your website, newsletter or social media channels).
We are happy to take care of editorial work and produce high quality texts such as product descriptions, category texts, blog posts, or white papers, which are tailored to your business and target groups.
Overview of our Marketing Services
Analysis of the existing situation
Conceptual design of a content marketing strategy with long-term goals
Recommendations for appropriate content platforms such as social media, blogs, guides, newsletters, etc.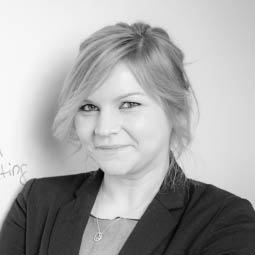 Want to learn more? I'm looking forward to your questions!
Jessica Kopyto
Account Executive
Digital Business