Newsletters Will Delight Your Customers - If They are Well Done
Despite social media, instant messaging, and spam, e-mail can not be killed as an efficient and customer connection marketing tool. No other advertising material is so cost-efficient, individual, and at the same time automatable. E-mails are fast acting and their success can be measured quickly and extensively. But not every mailing is inherently successful. There are a variety of success factors to consider.
consultation and design of an e-mail marketing campaign
Based on your e-mail marketing goals and with regard to your target group, we'll work closely with you to create market and situation analyses, develop tailor-made e-mail marketing strategies, and make suggestions for optimization.
The right e-mail marketing software
The basis for successful e-mail marketing is the choice of the shipping software. For this purpose, we have competent and very experienced partner companies at hand who provide you with the right software for your needs and operate.
E-Mail distributor
In order to build up or expand your e-mail distribution list, we would be pleased to advise you on the present and trust-building staging of your newsletter offer in your online shop or on your website, the optimal implementation of the newsletter registration, as well as factors to secure the address quality (Double opt-in, duplicate handling, automated logout).
Planning of e-mail campaigns
Another important factor in the success of your email marketing strategy is long-term, engaging campaign planning. We plan the combination of individual promotions, regular newsletters, and trigger emails (such as follow-up, birthday or reactivation mailings) optimally tailored to your target group and your marketing strategy.
Newsletter Design
We also author/optimise the subject lines and editorials to increase the opening and clicking rates of your email campaign. Together with our experienced design team, we create successful email templates, layouts and / or landing pages that are yours Addressing customers, can be customised as needed and displayed correctly on all relevant devices and programs.
Tests, shipping, and evaluations
Appropriate preliminary tests are essential for the sustainable optimisation of your e-mail campaign. Through split, spam or design testing, we can efficiently maximize the revenue generated by your emails.
We will provide you with tailor-made reports tailored to your needs, which will provide you with information about advertising effectiveness (including analysis of the recipient's opening and clicking behavior, conversion rate), deliverability and the development of your e-mail distribution list once you have completed your e-mail campaign. Conclusions on the ROI of your campaign are so fast.
Tests, shipping, and evaluations
If required, we also offer you the full service: From conception and campaign planning through design and editing to shipping, we take care of the entire process chain in e-mail marketing.
Overview of our E-Mail Marketing Services
Consultation and design
Selection of delivery software
Building and expanding your e-mail marketing distributor
Campaign planning
Layout
Content implementation
Preliminary tests
Shipping and evaluations
Full service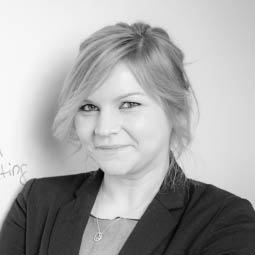 Want to learn more? I'm looking forward to your questions!
Jessica Kopyto
Account Executive
Digital Business