The company BHS Corrugated was originally founded in the 18th century as an ironworks in Weiherhammer. Today, BHS Corrugated has around 2,500 employees in 20 different countries. The global market leader in the corrugated board industry manufactures complex machines and corrugating rolls that are used to produce cardboard boxes. The tradition-steeped company always strives to promote innovation and shape industry standards.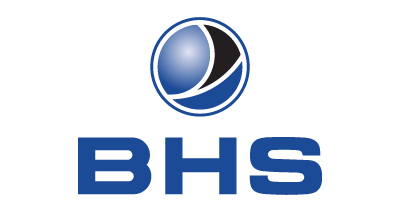 Digitising Sales and Service Processes of a Globally Operating Mechanical Engineering Company
Initial Situation & Objectives
More and more processes have been digitised and thus optimised in recent years, especially in traditional plant and mechanical engineering. In the B2B sector, more and more companies also rely on a high-performance and user-friendly online shop to sell their highly complex and personalised products.
By using digital platforms with commerce function, orders can be received 24/7. This is an important factor, particularly for globally operating companies. BHS Corrugated also pursued exactly this goal.
The company wanted to develop a digital experience platform in order to optimise the reordering of spare parts and thus the management and maintenance of already active BHS Corrugated machines worldwide as a first step. Moreover, it should also be possible to purchase new machines via the platform.
Project Scope & Implementation
Professional consulting on the development of a pioneering digital platform was followed by joint workshops to define the company's goals, select the right system and create a concrete »digital transformation roadmap«.
Afterwards, the iCorr® shop was designed and implemented by dotSource based on SAP Commerce and connected to the system landscape of the mechanical and plant engineering company via interfaces.
Success & Added Value
The iCorr® shop replaces order acceptance via telephone and e-mail as well as manual order entry in the ERP system. This reduces the workload of employees, automates and accelerates processes while also improving the shopping experience in B2B. The online shop has already been launched worldwide. Since then, the rate of online orders has doubled.
With dotSource, we have a strong partner at our side who supports us in the development of our iCorr® | shop with its extensive experience and know-how. At the same time, the cross-functional cooperation has also helped us to further develop our corporate culture.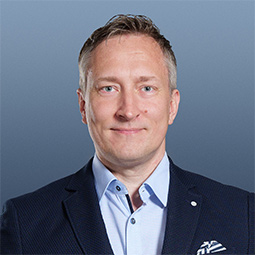 Want to learn more? I'm looking forward to hearing from you!
Marcus Wagner
Account Executive
Digital Business