Successful Customer Retention with SAP Customer Data Cloud
For many consumers, the introduction of the GDPR in May 2018 has taken the issue of data protection and data security standards to a new level. However, data is the cornerstone of a personalised customer approach. So how do you build a trusting customer relationship with targeted content while taking into account data sensitivity and respecting privacy?
SAP provides the answer with its Customer Data Cloud. It allows you to collect and manage your customer and consent data throughout the entire customer life cycle and to map the complete history of customer communication and interaction. This comprises information from all technological solutions of the SAP platform – and your customers always retain control over their own data.
This is how you create outstanding digital customer experiences! Digital experience platforms compared

.
The Three Pillars of SAP Customer Data Cloud
SAP Customer Identity
SAP offers you several ways to access the content of a digital platform: either via registration, single sign-on or the so-called social login. With the latter, you get access to the platform by using a social media profile. In addition, SAP Customer Identity supports various standards, including SAML and OpenID Connect (OIDC), to reliably identify users during cross-platform and cross-device interactions.
SAP Customer Consent
Within the framework of SAP Customer Consent, both national and international guidelines and laws regarding the handling of customer data can be mapped. Not only is this responsible handling of personal data important with regard to the introduction of the GDPR in 2018, it also represents an advantage of SAP over other platform providers. Furthermore, SAP Customer Consent provides a self-service preference centre that gives contacts the control over their consent and preference settings. This includes opt-ins to newsletter and advertising campaigns, consent to the use of personal data as well as the possibility to view, download or delete entire data sets.
SAP Customer Profile
By using SAP Customer Profile, data silos are dissolved and inefficiencies are avoided. The management of customer data, including shop account data, data from your other systems and information from social networks, takes place centrally in the Customer Data Cloud. Golden Record is the keyword here. With SAP Customer Profile, you create an ideal customer profile based on all system data gathered across all channels. Thus, you always keep track of your customers' profiles, interests and interactions.
We Implement Your Individual SAP Customer Experience Solution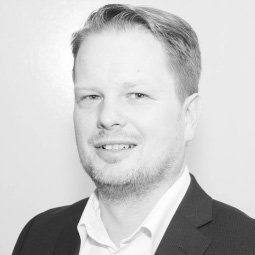 Want to learn more? I'm looking forward to hearing from you!
Markus Bartholmé