We'd Like to Support you in the Different Phases of Introducing AI & Business Intelligence
SPECIFICATION
The aim is first to examine the technical side. Which existing software solutions can we fall back on and which tools do we possibly need in addition to optimally evaluate data? The outcome of this phase is the summary of all detail specifications. As a result, the expected costs and the duration of the AI and BI implementation can be presented in detail.
IMPLEMENTATION
The configuration phase is accompanied by a test and stabilisation phase in which we check interfaces and communication between individual systems.
Further AI and Business Intelligence Services from dotSource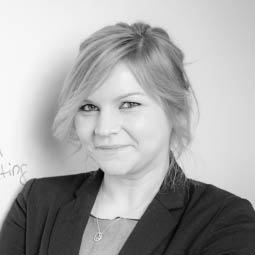 Want to learn more? I'm looking forward to hearing from you!
Jessica Kopyto
Account Executive
Digital Business