Efficient and convenient administration and maintenance of your website content
CONTENT MANAGEMENT SYSTEM (CMS)
A CMS is always worthwhile when the content of your site requires regular updating that your staff is supposed to carry out.
There's a broad range of potential content management systems. Therefore, a careful analysis of your application purposes and objectives is the first essential step.
INDIVIDUAL CMS SOLUTIONS
With us, you get simple CMS solutions for your corporate website, individual, multilingual content management systems for a sophisticated web portal, or appealing content commerce platforms that perfectly combine your products with the corresponding worlds of experience.
We rely on the functionalities of eZ Publish, TYPO3, FirstSpirit or the hybris Web Content Management Module (WCMS). Our certified developers and project managers support and advise you professionally from the very beginning.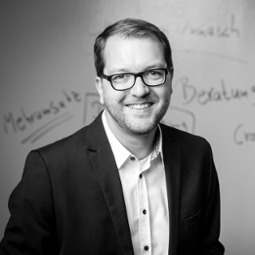 Want to learn more? I'm looking forward to hearing from you!
Christian Onnasch
Account Executive
Digital Business