Customer experience begins with well-maintained data
Customer centricity is not a hype, but the answer to the shifted balance of power between providers and customers. Thanks to new technology, social media and rating platforms, consumers have an unparalleled power of demand. What applies to consumers today is going to arrive in classic B2B business tomorrow.
In today's competitive environment, market conditions are constantly changing due to innovation. Products and business models come and go. Only one thing does not change: Successful business models are based on the ability to build customer relationships and maintain them in the long term.
HOLISTIC VIEW OF THE CUSTOMER
Customers who feel understood, valued and well advised, will return - anybody can confirm this from personal experience.
Today, customers also expect to be consistently addressed across all channels. This requires a uniform data basis. A customer relationship management system pools all this information in such a way that different employees of a company can access the information any time and anywhere - with the aim to optimally meet the customers' needs at any time. At best, by using automated marketing campaigns.
BENEFITS FOR YOUR CUSTOMER MANAGEMENT:
Personalised, automated, emotional customer address across all channels
Efficient customer management and stronger customer retention
More revenues through cross-selling and upselling
Better and faster services
We trust in the following service providers in the field of CRM & Marketing Automation
Our services as a CRM agency
In order that customer relationship management will have a positive impact on your business success, we support you as a CRM agency with the following services: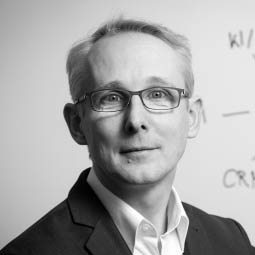 Want to learn more? I'm looking forward to hearing from you!
Thomas Böhme
Head of Sales