Tailored Digital Marketing With Experts From dotSource
We offer the perfect solution for every objective and challenge. Contact us and together we'll develop the right set of measures.
Awareness: Whether you're entering a new market, launching a new product, or reaching out to a new audience, we'll help raise awareness of your offering and brand.
Customer loyalty: Through exciting content, valuable information, and relevant customer loyalty programs we can get loyal, satisfied customers for you.
Brand building and strengthening: Whether in the form of a concept, brand identity, CI's, logos, or something else, e.g. targeteddisplays or social media campaigns, together we'll strengthen your brand perception and shape your image.
Increasing traffic: Through targeted optimisation and attractive campaigns, we won't just bring more visitors to your website or your shop, but also valuable potential customers.
Lead nurturing and generation: Want to refine your internal sales and marketing processes, from initial contact to contract conclusion? Or are you dissatisfied with your lead campaigns? We'd like to help you.
Increase revenue and sales: Is your goal is to convert more visitors to customers? We win over your visitors, for example, through the a skilful combination of content and commerce or targeted remarketing campaigns.
We'll Support You in All These Areas of Digital Marketing
Our Digital Marketing References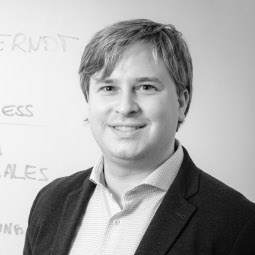 Want to learn more? I'm looking forward to your questions!
Sebastian Berndt
Account Executive
Digital Business