You can Rely on This Process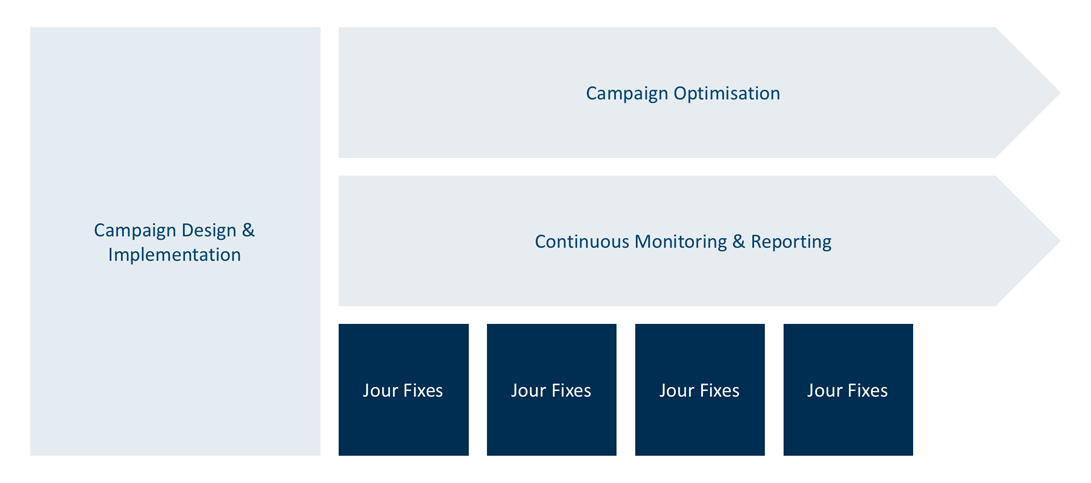 Implementation


Based concrete plan of action and your goals, we'll also implement the measures you have developed within the selected online marketing channels and across all channels. We'll create campaigns for you in a meaningful structure and in close consultation with you and, if desired, we'll take care of setting up campaign tracking for measuring success.
Optimisation


We'll look after your marketing campaigns based on the given objectives & existing measures. In the course of the support, we'll proactively suggest optimisation measures and the possible of the campaigns.
During this time you'll have access to the respective account & will be informed about measures, since transparency and communication are important to us.
Monitoring & Reporting


Continuous monitoring of campaign success is an essential part of our management. In addition, you will receive regular reports on the success of your campaigns to give you the broadest possible overview. Detailed & customisable reports are possible on request.
In addition, we'll offer you the option of jour fixes in the form of regular telephone calls, during which we can exchange views on the current status quo and other options.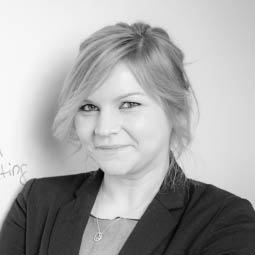 Want to learn more? I'm looking forward to your questions!
Jessica Kopyto
Account Executive
Digital Business