We Offer the Following Consultation Services for Digital Marketing:
Need short-term optimisation potential?
Audit: If you need help in the short term, we'll provide you with targeted optimisation potential and quick wins through an audit of a selected subarea.
Need a long term plan?
Concept: If you are unsure how to proceed in the long term with SEO, SEA, email marketing, or any other online marketing discipline, we are happy to help you with an implementation concept.
Don't know which tool best fits your needs?
System selection: We are happy to assist you with system selection, no matter if it concerns your tracking tool, e-mail marketing, or for example, a marketing automation software.
Need someone to advise you in your day-to-day business?
Operative consultation: As partners, we'll regularly make recommendations for the optimisation of your strategic and operational measures - If your situation is burning then we can even do it last minute.
We Offer the Following Services: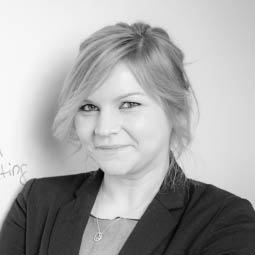 Want to learn more? I'm looking forward to your questions!
Jessica Kopyto
Account Executive
Digital Business
Need support? We'd like to help!