Increase the Goal-Oriented Conversion Rate on Your Website
Winning traffic is a mark of success of online marketing. Your SEO, SEA, and newsletter activities are effective and generate many visitors. But if you do not buy more, as expected, you have to act.
Missing conversions and increased abandonment rates can be caused by technical defects, bad products, uninteresting content, or lack of trust. Our web analysts find the reasons for the lack of desired goals and suggest optimisation measures.
In the planning and design phase, we develop solutions together with you. Weaknesses in the online shop layout are eliminated and your products enriched with relevant content.
To keep track of your online marketing efforts and user behavior on your website, we provide you with detailed reports and an overview of your key performance indicators (KPIs). It's a great way to quickly find your top conversion vendors and get insight into their users' needs as well as their exit points.
Use the evaluations to divide your marketing budget optimally into your sales channels and to control the flow of visitors in a targeted manner.
It's important that you understand conversion and usability optimisation not as a one-time project, but as a process. Ongoing analyses and reports show you again and again new optimisation potential. Regular adjustments of your online shop to the needs of your visitors are more cost-effective than a complex relaunch.
Take Advantage of our E-Commerce Experience for Successful Conversion and Usability Optimisation
Reporting
Regular dashboards according to KPIs
Reports from web analytics
Planning, Design, and implementation
Optimisation suggestions based on web analysis and reporting
Implementation of A/B testing
Roll-out in the online shop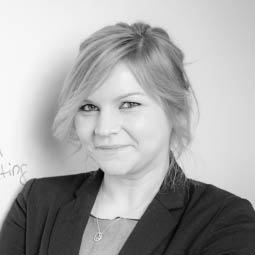 Want to learn more? I'm looking forward to your questions!
Jessica Kopyto
Account Executive
Digital Business
Send us your conversion and usability questions!