Professional Search Engine Optimisation for Sustained Online Success
Recent studies have confirmed: In a Google search, the probability to click on a search result is directly related to the position on the results page of the search engine. 99.1% of all clicks are distributed among the positions 1 to 10 of the organic search results.
Since Google is the first choice for online research for the majority of users, the importance of SEO is obvious. With extensive know-how, our SEO managers support you in the fight for the first positions on Google and Co.
Our approach follows the requirements of Google's Webmaster Guidelines and ensures sustainable and long-term improvement of your positioning.
In doing so, we always act in a transparent and trustworthy way. Our activities are tailored to your individual requirements and follow the latest trends and developments in SEO. In cooperation with you, we create a holistic SEO approach that determines long-term measures for your online project.
With our individual trainings and instructions, the contents of which are tailored exactly to your business, our SEO experts assist you in developing your own know-how. Also, we would be happy to take care of the technical implementation.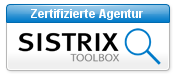 Some of our SEO References
On Page Optimisation of Your Online Shop
When it comes to on-page analysis, our SEO specialists take a very close look at the source code of your page or online shops. Weak points on the meta and content levels are detected, as well as technical errors which could negatively influence your search engine rankings.
This in-depth onpage analysis also encompasses the examination of topic relevant keywords, their ranking potential and their search volume. Based on this create targeted optimisation suggestions for each of your sub sites.
Technical SEO Optimisation
Crawling process control through Robots.txt, XML Sitemap & Co.
Optimisation of internal links
Indexation management for each page through Canonical, noindex tags & Co.
Content SEO Optimisation
Keyword research, clustering, and hierarchisation
Optimisation of meta title, description and URL
Optimisation of headings (H1, H2 ...)
Optimisation of images and videos
Production of unique text content (Unique Content)
External factors that affect the ranking of your page can be optimised and also belong to dotSource's repertoire. Here, especially the quality and quantity of external links, also called backlinks, play an important role. Not every link that leads to your site contributes to a better visibility. The ranking of the link hosting site and its topic relevance define the quality of your backlinks and thus immediately affect the ranking of your online shop.
By means of off-page analysis we will give you a detailed overview of your backlink structure and their effects.
Furthermore, our SEO experts develop a comprehensive strategy to optimise the structure of your backlinks and to ensure better visibility of your site in the Google search results page.
Backlink Profile Optimisation
Backlink audit
Google penalty recovery
Creation of a link building strategy
Link building
Ranking monitoring & risk assessment of new backlinks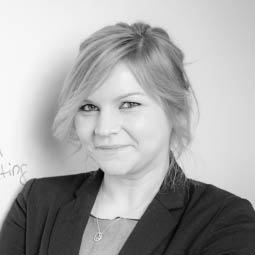 Want to learn more? I'm looking forward to your questions!
Jessica Kopyto
Account Executive
Digital Business