An Overview of Our Web Analytics Services
Web analytics is one of the most important tools in digital marketing when it comes to continuously and specifically optimising measures. From basic concept and tool selection to the evaluation of collected data: the web analytics experts of our team are happy to advise you on all these topics and support you in your endeavours. Our range of services includes:
Creation of your individual web analytics concept
Further development and optimisation of your existing web analytics measures
Definition of your conversion goals, KPIs and stakeholders
Identification of your KPIs for meaningful performance measurement and data-based decisions regarding your measures
Consulting in the selection of tracking tools based on your individual requirements
Support in implementing tracking tools in your existing systems
Configuration of reports and dashboards, adapted to your interest groups and KPIs
Monitoring your web analytics and creating regular reports
Workshops and training courses to build up and expand your knowledge of web analytics
Increase the Success of Your Website and Campaigns in the Long Term with Web Tracking
Web analytics is considered an essential digital marketing standard today and provides important insights into the measures taken as part of your digital marketing mix. The focus is on the interaction of users with your website. So-called web analytics and tracking tools can be used to provide and evaluate various measured values such as visitor numbers, time spent on the website, bounce rates or similar data.
Based on the evaluation of collected data, you can continuously improve your website and specifically optimise campaigns. With the help of KPIs that reflect your objectives, you can then identify further optimisation potential.
For example, this allows you to find out which pages have high bounce rates and then invest specifically in optimising these pages. As a result, it will be possible to improve conversion rates, e.g. sales, and increase the average shopping cart value.
Moreover, data that shows how users get to your website or which path a customer has taken before a conversion is made helps you to make individual and targeted adjustments to your digital marketing mix. Many companies already use web analytics tools such as Google Analytics, econda, Webtrek, piwik, Adobe Analytics, etracker, etc. However, the full potential of this powerful tool is rarely realised.
Besides the selection and implementation of the right web analytics tool, the concept, which goes beyond the mere display of arbitrary KPIs, also comprises the identification of the right KPIs and their analysis. Only then can valid and meaningful conclusions be drawn about user behaviour and optimisations be made.
Our Strong Partners in the Field of Web Analytics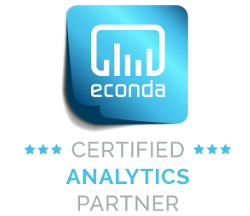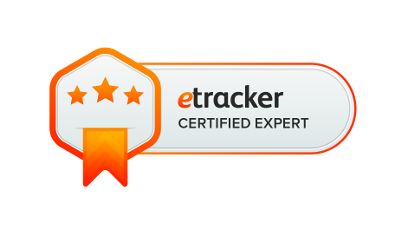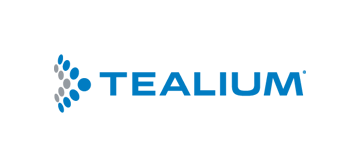 A Selection of Our References in the Field of Web Analytics
We Support You with Tailor-Made Solutions in All Areas of Digital Marketing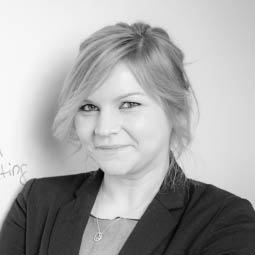 Want to learn more? I'm looking forward to your questions!
Jessica Kopyto
Account Executive
Digital Business