Companies Without an Online Shop No Longer Exist in the Customers' Perception
Creation and Optimisation of an Online Shop
A digital strategy typically begins with the creation of an online shop. Without an online shop, companies often slip below the radar of potential customers. In B2C, selling goods and services on the internet has been common practice for years.
However, merely creating an online shop is not enough. The customers' demands are steadily rising - due to the mobile use of online shops on tablets and smartphones.
Cross-channel shopping experiences and services for stronger customer retention as well as mobile-optimised pages for perfect brand and product presentation are thus only some of the challenges B2C companies have to face.
But also in B2B, online shops play an increasing role. Business customers expect the same product presentation and purchasing process as they are accustomed to as private consumers.
If this simple rule is followed, B2B companies can also benefit from greater international reach and standardised, automated processes through an online shop.
Our Services as an E-Commerce Agency
Whether B2B or B2C - we know the characteristics of your target group and meet them with a sophisticated e-commerce strategy, we implement your online shop on the basis of innovative technologies and give it an individual »look & feel«.
We Rely on a Strong Partner Network in E-Commerce
Successful E-Commerce Projects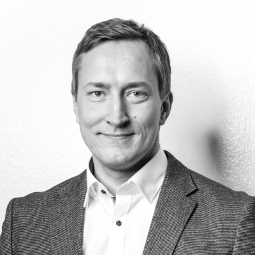 Want to learn more? I'm looking forward to hearing from you!
Marcus Wagner
Account Executive
Digital Business