Creating a sophisticated online shop becomes increasingly complex
Usually, ecommerce projects begin with the creation of an online shop. However, in order to achieve digital success, the best possible customer contact across all touch points within the customer journey is becoming increasingly important - the number of channels and systems to be integrated is growing.
Therefore, we support you holistically in implementing your digital strategies: In addition to creating your online shop on the basis of leading e-commerce systems, we also take care of the connection of ERP, CRM, PIM and CM systems.
We make sure that your e-commerce software is excellently implemented with interfaces to other systems. Complete your system landscape with us and thereby offer your customers an optimal user experience across all channels!
And with our professional shop management you don't have to worry about the operational business of your online shop.
Our services in shop development and shop management
Implementation of quality assurance measures (creation of test concepts and test cases, execution of automated and manual tests)
Documentation (technical documentation, admin manual, user manual, style guide)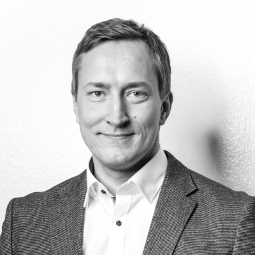 Want to learn more? I'm looking forward to hearing from you!
Marcus Wagner
Account Executive
Digital Business