Proper Social Media Marketing Brings you Closer to Your Target Group
If you want to be visible on the web in the long term, you need a meaningful social media marketing concept. Just looking at the numbers should motivate you to exploit your potential. According to a 2015 study, almost 71 per cent of the population in Germany was active on social networks.
Targeted advertising on social media can also influence the buying behavior of users. For example, over the past two years, buying interest on Facebook and others increased 54 per cent. Do not miss this potential.
However, this does not mean bombarding users with banners. Social media is not a pure sales channel. Rather, successful community marketing means finding active exchanges, providing fast service, and providing interesting, creative, and personalised content.
This will give you a positive reputation and long-term loyalty to your brand.
CREATE POSSIBILITIES oN SOCIAL NETWORKS
With well-managed social media activities, you can strengthen your brand and encourage your customers to write and share their posts. The content created in this way also leads to better rankings in search engines.
esides Facebook, LinkedIn, and Instagram, there are other attractive networks. Meanwhile, the landscape of social media platforms is huge - as well as the sales potential.
dotSource Knows how to Best Present Brands to Target Groups on Social Networks
Our social media experts work with you to develop your own concept. Starting with the right platform, finding and drafting editorial content right up to risk assessment or barrier-free integration into your website, our resources are fully at your disposal.
TAILORED TO YOUR MARKETING PERFORMANCE, WE'll OFFER YOU:
Creation of a social media concept
Creation of an editorial plan
Editorial coaching
Complete outsourcing of your social media presence
Controlling and reporting
Increase your campaign awareness through social media advertising and native advertising.
OVERVIEW OF OUR SOCIAL MEDIA MARKETING SERVICES:
Consulting & management of social media marketing campaigns including monitoring & reporting
Consulting, set-up, management and monitoring of PPC campaigns in social media (e.g. Facebook, Instagram, Twitter, Xing, LinkedIn etc.)
Our online marketing team would be happy to support you in this area.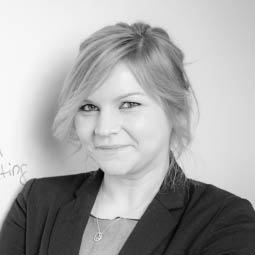 Want to learn more? I'm looking forward to your questions!
Jessica Kopyto
Account Executive
Digital Business