Effective Product Data Management Thanks to the Right PIM Software - Which Solution Works for You?
TARGET GROUP
This white paper is aimed at all companies and decision makers who are engaged in e-commerce and are about to introduce a product information management system (PIM), to replace their existing system or are seeking the potential to optimise the handling of product data in their company.
GOAL
Whether you're part of a manufacturing, retail, B2B, B2B, or pure player business - the decision for a PIM or an MDM system increases your company's success rates! But PIM is more than just choosing the right software solution, it requires a holistic view of your business. The following white paper provides a guideline for the implementation of a PIM system and evaluates various software solutions for their suitability with regard to different focuses and fields of application.
THIS WHITE PAPER SHOULD ANSWER THE FOLLOWING QUESTIONS:
Why should my business utilise a PIM system?
What's important to look out for with the implementation?
Which business processes could a PIM system improve?
What PIM systems are there and how are they different from each other?
Is there still a difference between PIM Systems and MDM Systems?
Content Overview: What You Need to Know to Select a Suitable PIM and MDM System
What is a Product Information Management System / Difference from Master Data Management (MDM)
Challenges for Companies
Advantages of a PIM System
Supporting measures for the success of a PIM system (Process management, change management, data governance)
Possible failures with the implementation of a PIM system
Before introduction, some food for thought
System evaluation
PIM system providers compared (Informatica, Stibo Systems STEP, RiverSand, Contentserv, Akeneo, Pimcore, SAP Hybris PCM, inRiver)
dotSource Vendor Matrix Product Data Management (PIM)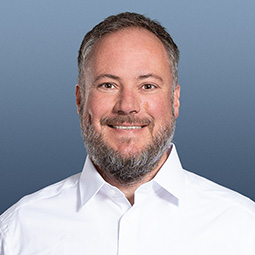 Want to learn more? I'm looking forward to hearing from you!
Christian Otto Grötsch
Founder & Managing Director