Do You Still Need Insights?
Are you looking for someone to do an interview with, an expert opinion on a digital topic or a comprehensive guest article?
Whether it is e-commerce, PIM, CRM, marketing automation, UX design or platform integration: we are happy to prepare a statement, give an interview or write an entire article on our key topics for your medium.
A Selection of Previous Statements
New Work is very different from long-established working environments with steep hierarchies, strict working hours and regulations of all kinds. Young professionals no longer want to work the way their fathers and grandfathers had to – they want to be free, think freely and act freely.
To obtain a holistic view of customers, address them in the best possible way and ensure their loyalty to your company, you need consistent data as well as high data quality instead of duplicates and data silos.
The basis of successful personalisation is good, segmented data. The more individual – and more promising – personalisation is to be, the more extensive data sets are required.
Collecting data just to own it in the end is fundamentally the wrong approach. Collected data quickly becomes obsolete and useless as a result.
Digitalisation really does work like a large clockwork mechanism, where each cog meshes with another – and the process only works if they mesh smoothly. If it does not work properly in one place, there will automatically be problems in other places.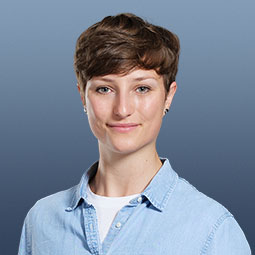 Want to learn more? I'm looking forward to hearing from you!
Lisa Hager
PR