Founded in 2011 as a start-up with three employees in Berlin, Contentful has grown into one of the big players on the CMS software provider market within a few years. Unlike traditional content management software providers, the headless CMS focuses on interfaces and is therefore extremely lean, versatile and easy to connect.
With a headless CMS, content can be distributed simultaneously to many different types of media – websites, apps, PWAs, digital signage – via interfaces (APIs) without having to transfer it manually.


Advantages with Contentful CMS
Contentful inspires developers, marketers and decision-makers – the latter through performance and scalability, marketers like the intuitive handling of the web app and developers appreciate the innovative API-first approach: structured data and the separation of content and presentation layers allow for the integration of content into mobile apps as well as progressive web apps beyond the website creation.
Moreover, the software has a flexible microservices architecture that ensures additional speed and adaptability in all currently important programming languages. Contentful can thus easily be connected to other systems such as PIM, CRM or e-commerce solutions.
Key Facts About Contentful
Headless CMS with API-first approach
Only available via cloud, not as an on-premise version
Easy to connect to e-commerce, PIM & CRM systems
Contentful Convinces Through
intuitive handling of the web app
platform independence
simultaneous content creation for all media
Our Services as a Contentful Partner
Strategy, concept creation and implementation of Contentful CMS
User experience design of your online presence
Development and integration of e-commerce systems into your system landscape
Connection to CRM systems
Digital marketing – SEO, SEA, e-mail marketing and marketing automation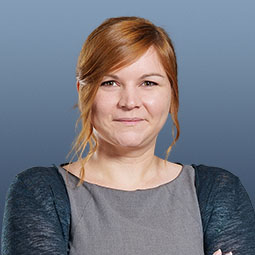 Want to learn more? I'm looking forward to your questions!
Jessica Seliger
Partner Manager