Through the partnership with SAP Hybris, we offer you a wide range of services in the areas of omni-commerce, order management and product content management.
Hybris Commerce provides industry-specific solutions for the market segments: trade, industry, digital media, software and telecommunications.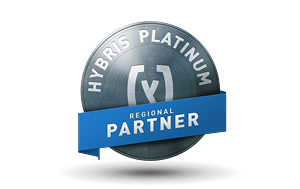 In 1999, Marc Benioff founded Salesforce with the vision to reinvent customer relationship management (CRM). Salesforce was the first company to offer software in the cloud. Alongside Salesforce CRM, the company's products also include Salesforce Commerce Cloud, which was founded as Demandware in 2004 and got acquired by Salesforce in July 2016.
As a Business Solution Partner of Salesforce Commerce Cloud and Consulting Partner for Salesforce CRM, we offer competent support in the planning and implementation of your Salesforce project.
Read more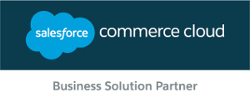 commercetools GmbH was founded in 2006 by Dirk Hörig and Denis Werner. The company runs offices in Germany in Munich and Berlin as well as in the United States in New York and Durham. commercetools is one of the world's leading providers of cloud-based e-commerce technology. dotSource is the first certified service provider to support companies with the implementation of the cloud-based e-commerce software.
By means of an extensive e-commerce API, existing corporate processes and technologies are connected flexibly. In addition, the platform enables sustainable solutions for B2C and B2B retail. Since 2014 commercetools is a subsidiary of REWE Group. Its customers include BRITA, Koffer24, Merkur, REWE, Wöhrl and ZEG.


Its gold partnership with Intershop Communications AG means dotSource can carry out its own projects on the basis of Intershop's powerful technology. Moreover dotSource is linked to Intershop by a technology partnership for social commerce modules.
Intershop customers can acquire the dotSource product SCOOBOX, which is optimised for Intershop 7 as well as older versions of Enfinity Suite.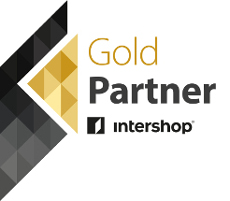 dotSource GmbH is »Magento Professional Solutions Partner«. Magento™ is a professional open source e-commerce platform shining both at the frontend and in administration.
Powerful marketing and catalogue management tools provide online merchants with comprehensive control possibilities. Magento is especially recommendable for smaller to middle-sized solutions.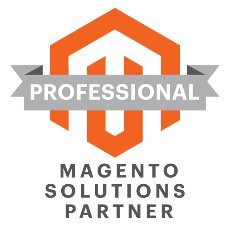 shopware AG is a German manufacturer of open source eCommerce software. Founded in 2000, the company has more than 100 employees and focuses on the development and support of its core product, Shopware 5 an innovative online shop software for businesses of all sizes.
With over 54,000 installations, 2,000 plugins and 1,200 partners, shopware AG is one of Europe's most successful manufacturers of eCommerce software. The company is 100% owner-operated, independent and equity-financed, thus guaranteeing the greatest degree of flexibility.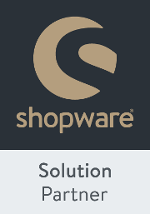 dotSource GmbH is IBM Business Partner. IBM WebSphere Commerce offers a complete set of functions to meet all a company's e-commerce requirements and has a vision of a seamless client experience across all channels.
The network of IBM facilitates the realisation of international e-commerce projects in B2B and B2C contexts. IBM WebSphere Commerce excels in high performance, as well as problem-free integration of online shops in the existing IBM system environment.

As market leader in enterprise application software, SAP (NYSE: SAP) helps companies of all sizes and industries run better. From back office to boardroom, warehouse to storefront, desktop to mobile device – SAP empowers people and organizations to work together more efficiently and use business insight more effectively to stay ahead of the competition.
SAP applications and services enable more than 365,000 business and public sector customers to operate profitably, adapt continuously and grow sustainably.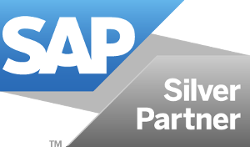 The Adobe Solution Partner Program is a comprehensive business-to business program supporting companies that design, develop, market, co-sell and implement the Adobe Marketing Cloud.
Adobe Partners are primarily selected based on a joint value proposition, vertical market expertise and technology specializations. dotSource is Business Solution Partner since 2014.

eZ Systems is the globally recognised commercial open source software provider. Our leading and innovative approach takes your enterprise platform beyond content management (CMS) into creating a true digital experience with systematic optimisation capabilities.
The eZ Publish platform sets new standards for digital lifecycle management, including recommendations and smart web analytics functionality, coupled with an application market place of certified extensions. dotSource GmbH is Advanced Partner of eZ Systems.


TYPO3 CMS is an Open Source Content Management System which is available since 1999. Focussed on creating and managing content in any digital form it has set the standards for modern, multi-lingual and multi-channel-capable CMS. With its open, modular approach TYPO3 CMS can handle any challenge that you face.
Additionally to the impressive out-of-the-box functionality you have access to over 6000 free extensions to the system which will help you grow your business. TYPO3 has a strong focus on security with a team of 20 developers making sure your project keeps your data secure. Despite being an Open Source project, TYPO3 offers Long Term Support Versions which can be extended up to 5 years together with vendor SLAs to keep your investments safe.


As manufacturer of the content management system FirstSpirit ™, e-Spirit AG is the technology leader in the field of web content management (WCM). Numerous renowned customers rely on FirstSpirit for the global implementation of successful web strategies as well as the creation, management, and publication of content in highly diverse channels.
Following a best-of-breed strategy, FirstSpirit integrates seamlessly into complex system landscapes, online stores, and portals and enables easy integration of any web application and (existing) third-party systems in its user-friendly publishing platform. Thus, users optimise their content management processes and simplify their editorial work.

As a technology leader in the field of product information management and digital asset management, CONTENTSERV facilitates the day-to-day business of tousands of users working in marketing: With the marketing content platform, all marketing processes, such as management and modulation of content, are streamlined across all touch points, thus achieving enormous cost and time savings.
For quick and consistent communication across all channels - online as well as offline. Nationally as well as internationally.


Stibo Systems is the global leader in multidomain Master Data Management (MDM) solutions. Industry leaders rely on Stibo Systems to provide cross–channel consistency by linking product and customer data, suppliers and other organizational assets. This enables businesses to make more effective decisions, improve sales and build shareholder value.
During the last 30 years, Stibo Systems has helped hundreds of companies to develop a trusted source of operational information. A privately held subsidiary of the Stibo A/S group, which was originally founded in 1794, Stibo Systems' corporate headquarters is located in Aarhus, Denmark.


Akeneo is a global leader in Product Information Management (PIM) solutions that enable retailers and corporate brands to deliver a consistent and enriched customer experience across all sales channels, including eCommerce, mobile, print, and retail points of sale.
Akeneo's open source enterprise PIM dramatically improves product data quality and accuracy while simplifying and accelerating product catalog management.


Bundesverband Digitale Wirtschaft e.V. (BVDW)
The BVDW is the organisation that represents the interests of companies in the field of interactive marketing, digital content and interactive added value. The BVDW has an interdisciplinary anchor, giving them a holistic view on the topics of the digital economy.
Their mission is to make the efficiency and benefits of digital media transparent, thus promoting their deployment in the economy as a whole, in society, and in administration.


Bundesverband E-Commerce und Versandhandel Deutschland e.V. (bevh)
The bevh currently has a membership of over 320 small, medium-sized and large companies. They account for around 75 percent of the total turnover in distance selling trade in Germany.
The bevh represents the interests of the sector. As a Preferred Business Partner of the bevh, dotSource performs excellent and significant services for German shippers.


Trusted Shops is a leading provider of trust-building measures in online trading. Through its quality seal, buyer protection guarantee and customer evaluation system, online merchants can visually display that buying from them is guaranteed to be secure.
In this way customer trust increases, willingness to buy grows and the online shop's conversion rate rises.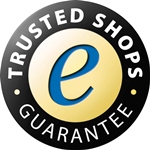 The K5 Liga unites service providers and agencies, which support the e-commerce in strategic periods of growth.


Google supports companies in the selection of reliable online experts. Since 2014 dotSource is official Google Partner.
The pre-requisites of Google partnership are certified staff and Ad Spends with a high quality factor
Econda's high-end web analysis and recommendation solutions facilitate success- and revenue-maximisation in e-commerce. Econda is currently in successful operation with more than 1,000 e-commerce enterprises and is the most-used web analysis solution with Germany's top 100 shipping traders (s. VDV/VH ranking 2012).
The econda shop monitor is tailored to challenges facing e-commerce enterprises and delivers real-time analysis for the management of shop and online marketing. As such, it makes extensive multi-channel marketing and customer journey tracking possible.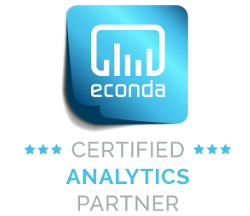 FACT-Finder is the European market leader for product search, navigation and merchandising in online stores and is used in over 1,300 shops.
The fault-tolerant conversion engine is easy to integrate, runs virtually maintenance-free and ensures sales increases of up to 33 percent.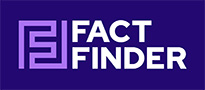 Emarsys is a leading global provider of cloud marketing software. As a complete and fully integrated solution, our Commerce Marketing Platform meets the modern marketers' demands - The combination of predictive analysis, personalisation, and omnichannel automation increases customer engagement within a very short time.
Founded in Vienna in 2000, Emarsys is one of the fastest and most innovative companies in the industry. With over 500 employees at 15 locations, we support more than 1,500 companies in 140 countries. Every month, we segment and we analyse one billion customer contacts and send out more than 250,000 personalised campaigns - helping our customers to increase their turnover and ROI.


pixi* Software GmbH, founded as mad geniuses GmbH, is an internationally active software company with headquarters in Munich. pixi* is among the leading producers of e-commerce software.
pixi* is a complete back-end system for e-commerce that covers enterprise resource planning and the central business processes of online-retailers.


eggheads GmbH offers solutions for multi-channel commerce. With the standard software eggheads Suite, eggheads offers a professional product communication platform for managing multilingual product data.
Integrated into ERP, CRM and TMS environments, marketing materials and technical documentation will be produced from this platform – highly automated and, if required in over 30 languages.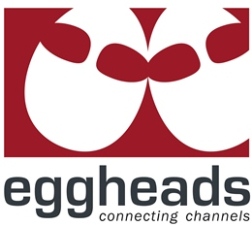 Tradebyte specialises in software solutions for vendors and marketplaces, which want to profit from the "market without limits". As pioneers of "networked e-commerce" Tradebyte has concentrated on standardised, cloud-based technologies and comprehensive service since the beginning.
Today, Tradebyte sets the standard – for optimal performance and growing success of its customers.


celum is the leading software vendor for product and brand identity solutions. celum products automate and accelerate communications-, marketing- and sales processes, reducing costs and helping clients achieve greater flexibility in day-to-day operations.
Over 580,000 users, from more than 650 organizations in 32 countries, rely on celum software to deliver true efficiency in digital asset management.

Computop is an international payment service provider (PSP). The Computop Paygate payment platform supports all important payment methods at home and abroad. Integrated fraud prevention as well as credit checking with all the big credit agencies protects trade against payment default.
Reference clients such as C&A value Computop's advice and the innovative solutions of Computop Paygate in the e-commerce and call centre business.

The prudsys Realtime Decisioning Engine (prudsys RDE) is one of the world's most successful personalisation solutions. Its modular design allows the combination of individual solutions to a customer-specific and multi-channel enabled solution.
More than 200 online shops rely on the real-time analysis-based system and with 670 million daily personalised recommendations and a trade volume of over 8 billion U.S. it offers clients worldwide a very special shopping experience.


The ECC-Club offers decision makers in trade and trade environments an exclusive networking platform and valuable branch insights.
Members receive free access to current insights and one of the best archives of e-commerce and cross-channel studies, as well as tickets for exclusive brand events. Three different membership formats offer the right benefits package for every company.


A-COMMERCE stands for the creation and further development of digital e-commerce strategies and their customised implementation in projects for online retailers, service providers, and agencies. In order to achieve aims jointly, A-COMMERCE offers its constantly growing network of partners, opinion leaders, and decision-makers from the e-commerce industry of the alpine region the opportunity to connect not only digitally, but also personally.
At regular industry events throughout Austria the latest trends are pointed out, contacts are established, and experiences are exchanged. Sector professionals share their expertise in certain key issues at every event. The Anton Award, honouring innovative solutions in e-commerce, is annually awarded to online retailers and service providers during the A-COMMERCE DAY.


Channel Pilot Solutions GmbH is an independent e-commerce service provider based in Hamburg's Hafencity. Founded in 2012, the company soon became the technology leader in the German-speaking DACH region due to the quick market penetration of its software solution ChannelPilot. With the ChannelPilot e-commerce tool the company offers shop operators and mail order companies an integrated cloud-based marketing instrument for online shops.
The multichannel online tool provides interfacing with more than 2000 online marketing channels such as price search engines and marketplaces, with Google and Facebook product ads as well as dynamic pricing and market price analysis.


Deutschsprachige SAP-Anwendergruppe (DSAG) e. V.
The German language SAP user group (DSAG) e.v. in Walldorf is an independent representative group for the interests of SAP users in Germany, Austria and Switzerland. The goal of the DSAG is to work towards the creation of SAP solutions which meet
user needs, facilitate the exchange of experience and information between SAP customers and to promote SAP. The DSAG, founded as registered association in 1997, has established itself as one of the world's largest SAP user groups.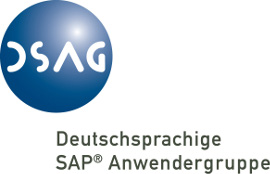 Smart Information Systems GmbH
The SMARTASSISTANT Guided-Selling solution provides interactive, customer- and need-oriented guidance for customers choosing the most suitable products. The flexible technology can be applied in varied product categories and ensures that customers feel well-advised, especially when faced with vast assortments.
The solution has shown to foster customer confidence, customer retention and higher conversion rates.


Applause heads the revolution in quality assurance for digital applications. With the support of an expert community consisting of 140,000 testers in over 200 countries, Applause helps thousands of enterprises to secure the quality of their digital applications on all devices and in all situations.
With the aid of our fully managed services, Applause can now not only relieve their own QA, but also make sure that their products get to the end-customer faster and better.


Feed Dynamix offers online shops a comprehensive complete solution for data-driven product marketing. This allows online shops to list their products in more than 1,200 digital marketing channels in over 40 countries.
The software automates the entire product data marketing process -from data analysis, through to control in the sales channels and optimisation of product data. Shops can improve their efficiency and achieve global reach at the same time.


Brandt & Partner's (B&P) objective is to partner with its clients in developing IT systems solutions for the improvement of business processes in companies and administrative functions. This entails working closely with our clients' end users throughout the stages of business process analysis, concept development, software development, and the implementation of successful solutions.
This holds particularly true for SAP® products, with which we have been working for the past 25 years. Yet even in this familiar subject matter, we continuously aim to identify problem areas and develop innovative solutions.


Friedrich Schiller Universität Jena
The Friedrich Schiller University in Jena is characterised, in particular, by its practical approach and knowledge transfer with regional companies. Taking the motto "building the future on tradition" the University, together with dotSource as friend and sponsor supports outstanding students who want to intensify their interest in topics in the field of e-commerce.
The two partners sponsor exceptional academic performance every year with the Deutschlandstipendium scholarship.


Ernst-Abbe-Hochschule Jena
The Department of Industrial Engineering at the Jena University of Applied Sciences places great value on the practical approach in both its Master's and Bachelor's degrees (Bachelor WI-Industrie and Bachelor WI-IT) by means of a close cooperation with businesses in the region.
The broad subject range (engineering, business and legal studies) enables graduates to work with an interdisciplinary approach.


The Steinbeis Career Center is a high-powered group of leading institutes of the Steinbeis University Berlin, which offers extra-occupational, transfer and application-oriented courses of study with nationally and internationally renowned partner academies.
Among them are promising training programmes such as the Bachelor and Master of Business Administration.


Staatliches Berufsschulzentrum Hermsdorf
The vocational training centre Staatliches Berufsschulzentrum Hermsdorf is located in the Saale-Holzland district and bundles competences in significant IT professions.
Other focuses lie in vocational training for saddlers and fabric technicians as well as in the professional fields of wood technology, ceramics and housekeeping.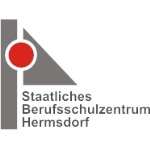 Duale Hochschule Gera-Eisenach
Duale Hochschule Gera-Eisenach offers the possibility of a dual study course and cooperate closely with commercial enterprises, public administrations and individual social institutions.
The three-year course consists of alternating phases of theory and practice, with students having a training contract with a partner company such as dotSource GmbH during this time.
(copy 121)


The Grundig Akademie in Gera has been a state approved technical college / higher vocational college since 1991. A focus of its training is a vocational course in which students are trained as certified engineers or certified business economists.
For many years now the Grundig Akademie has also provided initial vocational training, among others for technical IT assistants.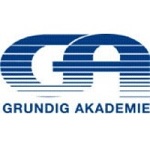 As a business partner, dotSource is one of the official supporters of FC Carl Zeiss, Jena. The close connection of the company with the city of Jena and the wish to strengthen sports activities in the region provided the motive for sponsoring the long-standing Jena football club.
The decision to sponsor the FCC was fostered by the values the club lives for, such as team spirit and enthusiasm, which are also an integral part of the dotSource company culture.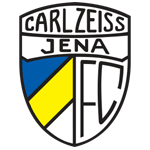 Basketball has a long tradition in Jena. In the 1950s Jena was already an important centre for basketball in Thuringia.
In 1994 the sport of basketball was re-established and a separate department was founded. dotSource is one of the club's long-standing supporters.