An Overview of Our SEO Services
Given the importance of search engines in online research, SEO has become an indispensable discipline in the digital marketing mix. Our SEO experts do not only support you in the development, identification and implementation of optimisation measures, but also in the regular monitoring of your ranking. Our measures follow the Google Webmaster Guidelines and are always tailored to your individual requirements. We always keep up with the latest trends and developments in SEO. In close cooperation with your marketers and developers, we will gladly support you in achieving long-term improvements in your ranking.
Analysis of your website source codes, meta and content level and backlink structure to identify optimisation potential
Creation of your individual strategy concept for on- and off-page SEO, including the formulation of immediate measures
Controlling the crawling process through robots.txt, XML sitemap & Co.
Optimisation of internal and external links on your website as well as risk assessment of new backlinks
Controlling the indexability of individual pages through canonical, noindex tags & Co.
Research of relevant keywords including clustering and hierarchisation
Checking keywords with regard to their ranking potential and search volume
Optimisation of meta tags, URLs and microdata on your website
Optimisation of your headings
Creation of unique content, e.g. website texts
Optimisation of further website content such as images and videos
Google penalty recovery
Monitoring of your search engine ranking
Creation of individual and informative dashboards for a quick overview
Individual workshops and training courses to expand your SEO know-how
Professional Search Engine Optimisation for Long-Term Online Success
Recent studies prove: when doing a Google search, the probability of clicking on a search result is directly linked to its position on the search engine's results page. About 98 per cent of all clicks are distributed among positions 1 to 10 of the organic search results.
Because search engines are the first choice for most users when doing online research, the importance of search engine optimisation (SEO) is obvious.
Understanding Google & Co.
The fight for the top positions on Google and Co. is about one thing above all: user relevance. The more relevant search engines rate your website content for a user, the higher the probability of getting a high ranking on search results pages. There are basically two types of SEO: on- and off-page optimisation. While on-page SEO focuses on the optimisation of technical aspects as well as the meta and content level of your website, off-page SEO aims to improve your backlink structure. After all, it is not only the source code and content of your website, but also external factors that affect your search engine ranking.
SEO Is Not a Sprint, But a Marathon
If you want to be at the top of organic rankings in the long term, you constantly have to implement SEO measures and keep an eye on online visibility and keyword rankings. Continuous monitoring and taking into account current developments, such as Google updates and penalties, are key to long-term success.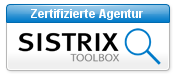 dotSource Is Ryte Solution Partner

Together with our partner Ryte, we help you to identify and leverage SEO potential and make success measurable.
The Ryte Suite stands for website quality assurance, high traffic, excellent usability and increasing conversion rates.
Your Advantages with the Ryte Suite
Comprehensive SEO monitoring of your website
Optimisation potential and technical problems presented in well-structured reports
Tools for content and keyword optimisation as well as for improved rankings
A Selection of Our SEO References
We Support You with Tailor-Made Solutions in All Areas of Digital Marketing
Do you want to learn more? I'm looking forward to hearing from you!