Topic Overview: What You Need to Know for More Efficient Marketing Automation Processes and Better Lead Management
What is Marketing Automation?
Functions

Lead Management
Workflows and Campaign Management
CRM Integration
Communication
Web Tracking & Statistics
For Whom is Marketing Automation Suitable?
Marketing Automation for E-Commerce Shop Operators
Current Figures and Development of the Market
Procedure for the Selection of Marketing Automation Software
Long List of Providers
Overview of Providers
Short List of Providers
Comparison of Providers
Marketing Automation Systems Compared
Optimise a Personalised Customer Approach with the Right Marketing Automation System
As digitalisation continues to advance, users' expectations of all processes that occur before, after, and around the purchase are also growing. Online shopping is meant to be an experience and one that's personally tailored to the customer.
With generic advertising, which does not tie into the life and interests of the customer, nothing can be gained here.
In this context, marketing automation is often associated only with e-mail marketing, and much more is possible. Starting with dynamic campaigns, where customers are automatically pre-populated according to a predefined scheme, from evaluating the success of individual marketing measures to optimising lead segmentation by connecting to various social networks such as Facebook, Twitter, and YouTube.
In addition to highlighting the many chances and opportunities offered by marketing automation, this white paper highlights relevant criteria for selecting a suitable vendor and takes a closer look at some of the system vendors. It's aimed at companies and decision makers who want to gain their first insight into the possibilities of marketing automation, are already in the process of introducing a marketing automation system, or want to replace their existing system.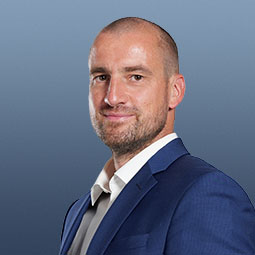 Do you want to learn more? I'm looking forward to hearing from you!
Steffen Schneider
Digital Business