Hybris Commerce is now part of SAP C/4HANA!
We will gladly support you in:
maintaining your existing Hybris Commerce solution
migrating your solution to SAP Commerce Cloud
Trust in the Know-How of a SAP Hybris Platinum Partner
SAP Hybris partner
»Regional Platinum Partner« status
15 projects
50 certified employees
Over 100,000 hours of project experience
Hybris Commerce is now part of SAP C/4HANA.
We will gladly support you in:
maintaining your Hybris Commerce solution
migrating your existing Hybris Commerce solution to SAP Commerce Cloud
With SAP Hybris Commerce we support companies all over the world in communicating with their customers consistently, coherently, and effectively across all channels and interaction points – online and offline – in order to sell more products, services, and digital content.
We offer e-commerce solutions for B2B and B2C. SAP Hybris focuses on different distribution models, such as licencing, hosting and software as a Service (SaaS).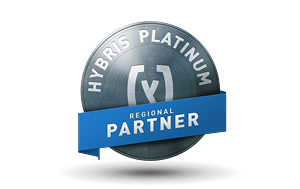 Our References in the Field of SAP Hybris Commerce
A few clients for whom we have already realised successfully SAP Hybris Commerce projects.
Our Services as a SAP Hybris Commerce Agency
Consultation & Design
Realisation & Shop Development
Connection to ERP systems (SAP ERP, Microsoft Dynamics)
Interfaces for logistics and payment solutions
Preservation of the update capability
Quality assurance
Online Marketing
DESIGN & USER EXPERIENCE
Creation of shop designs (frontend)
Conversion-optimised templates
Click-dummy design
Hosting, Support & Services
Documentation
Project management
Further Services
Your Advantages with SAP Hybris Commerce
Reach your customers even better and more targeted – no matter where they are – with the SAP Hybris Commerce omnichannel solution.
In view of the changed commerce environment you can offer your customers a consistent and relevant experience – on any channel at any time.
Every module of SAP Hybris Commerce can be applied individually or in combination. This provides you with an individual complete solution.
dotSource is your specialist for the integration of SAP ERP into your shop system
As long-term SAP integration pros we have a rich repertoire of ready-made integrations and are thus ideally prepared to seamlessly integrate SAP ERP into your online shop system.
Our experts offer 3 standard solution scenarios for this – we would be happy to advise you on which version best suits your requirements.
Direct connection via SOAP
Connection via SAP XI and SOAP
Connection via Netweaver Gateway and SOAP
Via the interface we implement you profit from up-to-date customer, product, and order data in real time. This way, you can avoid stock discrepancies and save time and costs in the management of your data.
Whether B2C or B2B: Get the best out of your online shop with the help of effective data management and impress your customers with an individual shopping experience.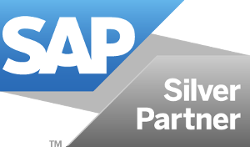 As SAP Hybris Gold Partner we take care of the integration of the SAP Hybris Data Hub into your online store and thus ensure efficient exchange of data between SAP ERP, SAP CAR and SAP Hybris Marketing.
SAP Hybris Commerce is part of SAP Technology for Customer Engagement & Commerce (CEC)
Other Components of SAP Customer Engagement & Commerce
SAP Hybris Commerce Features
SAP Hybris Commerce offers different features that meet the high requirements of medium-sized to large online shop projects.
Multichannel support
Central management of product and price information
Integrated web content management
Role-based user authorisations
Adaptable, browser-based administration interface
Process automation
Marketing automation
Comprehensive product recommendations
Digital asset management
Advanced personalisation
Customer service
For Mobile Commerce, SAP Hybris Commerce provides an own development platform for native mobile applications.
Want to learn more? I'm looking forward to hearing from you!