Bloomreach is a leader in the field of commerce experience™. Its flagship product Bloomreach Experience Cloud (brX) is the only digital experience platform designed specifically for brands, retailers and B2B companies. It helps you increase your sales online while offering each of your customers a first-class, personalised experience. brX combines content management features with market-leading, retail-specific and AI-driven search capabilities, merchandising and personalisation in a flexible API-first next-generation platform.
Bloomreach serves over 500 global brands, including Albertsons, Staples, Bosch, Puma, FC Bayern Munich and Marks & Spencer. Bloomreach has a global ecosystem of certified partners and market-leading commerce platforms, including Accenture Interactive, BORN, commercetools, EPAM, IBM iX, Salesforce, SAP, Valtech and Wunderman Thompson Commerce.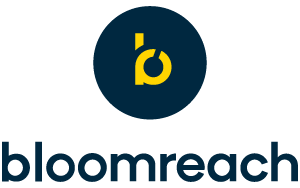 Our Services as a Bloomreach Partner
Strategy development, concept creation and implementation of the platform solution Bloomreach
User experience design of your online presence
Full configuration – from basic setup and integration into the existing system landscape to operation of Bloomreach's platform
Training of your employees in using Bloomreach
Why Your Bloomreach Project Is in the Right Hands with Us
Strong Partners: As an SAP Gold Partner, long-standing partner of Salesforce and first certified commercetools partner worldwide, we know what matters when it comes to integrating platform solutions
Multi-Cloud Expertise: Our certified multi-cloud experts have extensive know-how in the areas of marketing, sales, service, content and commerce
Agility and Flexibility: The success of your project is not just a question of the right technology, but also of the right mindset. Together with you, we ensure modern and flexible processes
Ongoing Support: Digital transformation is a development process. Therefore, we do not only assist you during the integration of your new solution, but also beyond it
Moving Towards Personalised E-Commerce Experiences: Benefit from Our MACH Alliance Membership During Implementation


Bloomreach's experience platform is based on MACH principles. The solution can be seamlessly integrated into a MACH-compliant system landscape and follows the trend towards composable commerce.
We are a certified and experienced System Integrator. With our expertise, we are happy to support you in the implementation and configuration of Bloomreach.
Advantages with the Bloomreach Platform
Bloomreach Experience Cloud was created specifically for B2B and B2C to provide unique e-commerce experiences. The combination of a modern API-first and headless solution with powerful marketing and merchant tools such as preview, in-line editing, AI-based search, personalisation, optimisation and A/B/n tests makes brX a world-class solution. It is able to provide perfect product and content experiences across all interaction points. Moreover, Bloomreach can be integrated with all leading systems by building on a modern technology stack such as SPA, cloud or headless.
100 Per Cent Headless: Each element that helps to control the user experience is available via an API
On-Demand Platform: Bloomreach Experience Cloud can be used flexibly and allows companies to create and test digital experiences and deliver them worldwide without infrastructure costs
It supports single-page web applications and offers a range of interfaces designed to optimise performance, personalisation and user experience
Can Be Integrated as Required:

It can be integrated into numerous leading e-commerce solutions such as SAP and Salesforce thanks to its API-first approach, e.g. with the Commerce Experience Accelerator for SAP Commerce Cloud
It supports the best-of-breed approach through ad integration and connectors

Management of the entire user experience across all channels:

In-context editing
Onmichannel experience management
Landing pages & microsites
Personalisation of the user experience through:

Personalised content & products
1-1 personalised search
Guided selling

Increasing the conversion rate using AI-assisted web search
Data-based optimisation of merchandising
Want to learn more? I'm looking forward to your questions!