Concrete Focus on Users Ensures the Long-Term Success of Your E-Commerce Platform
High customer loyalty & low bounce rates thanks to satisfied users
Increased sales thanks to conversion-optimised design
Standing out from the competition thanks to outstanding user-friendliness
More new customers thanks to optimised landing pages
Lower development effort thanks to agile methods such as rapid prototyping and A/B testing
Higher quality of your services & fewer errors thanks to simple operation
Our Awards in the Field of UX








The Process for Successfully Designing an Ideal User Experience

Our projects are based on the human-centred design process. In the individual process phases, the focus of concept creation and design is on the future user of the system to be developed.
The iteration-based process ensures that both the requirements and needs of the user as well as your business goals are the focus of development.
Usability and technical restrictions are always taken into account. We are happy to advise you and design user-friendly systems for you within the framework of UX design to ensure seamless usability of your e-commerce platform.
Why Your Project Is in the Right Hands with Us
Your Project from One Source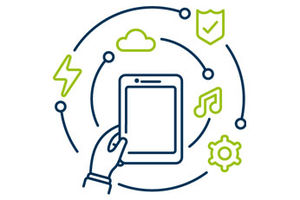 From the analysis of the status quo, the concept creation and brand-appropriate design to the handover and support of the development project: we provide you with everything from one source.
Comprehensive Industry Know-How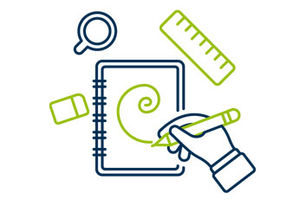 We combine many years of digital expertise, e-commerce know-how as well as experience in B2B and B2C with current trends and developments in UX design.
Certified UX Experts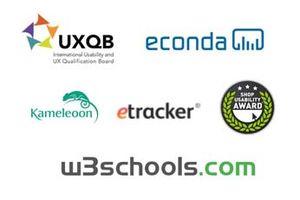 Our UX professionals are certified to the latest standards in web design, usability and user experience as well as web analytics and testing, thus leading our clients to digital excellence.


The new online shop offers us a consistent brand presence across all channels. Thanks to an intuitive navigation and filter function, our programme portfolio can now be searched in a targeted manner while the visibility of our products has been massively increased.
With its tireless dedication, dotSource has more than met our demands. We are very happy that our online shop now has a new, responsive design and is presented uniformly across all our partner shops.
The new MDRW website is modern and intuitive. It reflects the image of MDRW as a competent and professional contact for radio advertising and sponsoring in Central Germany. We have now taken the next, consistent step in bringing the benefits of MDRW closer to our prospective and current customers.
We are proud that the high quality of our products is reflected on the trendy surface of our online shop. The new design is really fun and exactly meets the needs of our target group. In the development and implementation, the dotSource team has really done a great job.
A Selection of Our Clients for Whom We Have Already Implemented Successful Usability & UX Design Projects
Our Services in the Field of User Experience Design and Usability
Do you want to learn more? I'm looking forward to hearing from you!