About STABILO International
STABILO International GmbH is one of the leading writing instrument manufacturers in Europe and an important part of the Schwan-STABILO group of companies, which is located under the umbrella of Schwanhäußer Industrie Holding GmbH & Co. KG. Their products focus on writing, painting/drawing, and highlighting. STABILO operates internationally with over 1,500 employees.
The head office is in Heroldsberg near Nuremberg. Writing instruments are available in more than 180 countries worldwide. For more than 160 years, STABILO has been producing favourite pens for customers who are just like the brand: curious, trend-conscious, inspiring, and visionary.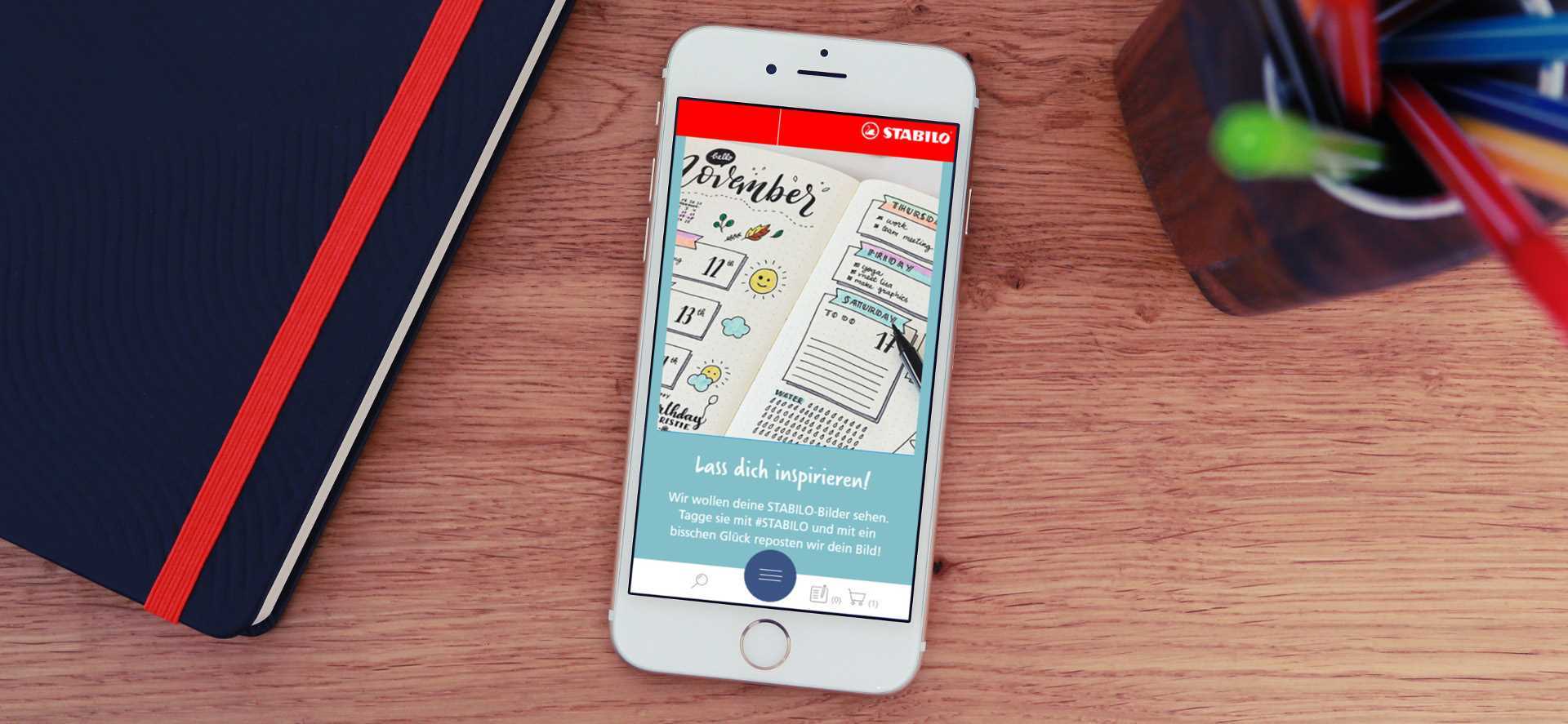 Sustainable customer loyalty & strengthened brand presence with content commerce
Starting Situation
The online customer experience usually starts with an inspired search. Whether comfortably at home on the couch or on the move by bus and train - customers are always online and looking for new ideas. This is exactly where STABILO International GmbH wants to pick up its customers.
The discovery phase begins with informative content from STABILO brand worlds, such as drawing tutorials or things worth knowing about the topic of writing motor skills, and can flow smoothly into a purchase, because the brand is already present to the customer at a very early point in their customer journey.
Project Tasks
In order to create a unique shopping experience with the merging of content and commerce, in addition to the corresponding technical structures, an inspiring user interface is needed that enables users to immerse themselves in STABILO's brand world.
dotSource assists the company in strategic consulting regarding system selection as well as in the technical implementation and comprehensive redesign of the platform.
Added Value
Thanks to the new digital system environment, STABILO International GmbH now has a state-of-the-art content commerce platform that not only offers customers a unique brand experience, but also guarantees simplified maintenance and maintenance of the technical infrastructure. With the state-of-the-art CMS platform, it is possible to design individual brand worlds that are tailored to the target group.
Thanks to the redesign, the interface of the platform can be individualised by each country and yet the international uniformity of the brand communication can be guaranteed. With the shop connector developed by dotSource, the solution can also be extensively expanded for the various national companies.
Want to learn more? I'm looking forward to hearing from you!