Whether in a public space or digital: The first encounter with a brand is often not when using their products, but rather experiencing content. Be it on their website, through classic marketing, content commerce, or social media. Magnolia's content management system provides great technical capabilities to excite customers with content.
Available as an on-premise or cloud solution, Magnolia is suitable for medium-sized businesses to global enterprises. Its system architecture is based on Java, and PIM, CRM, and e-commerce solutions can easily be connected to the content management system.


What Does Magnolia Offer?
Magnolia is known to be particularly user-friendly in terms of content creation. The CMS features WYSIWYG editing (what you see is what you get) for intuitive usability. An integrated tool already fulfils the basic functions of state-of-the-art SEO management and the Magento Pulse App helps content managers keep track of their tasks and deadlines. Magnolia is also focused on mobile content management, so you can create and play high-quality content with a tablet or smartphone.
Magnolia: Key Facts
User-friendly editorial environment
Java system architecture and modularised functionalities
Easy connection to e-commerce platforms & CRM systems
Interfaces for social media & translation tools
Preconfigured integration solutions for AI-based personalisation
Integrated SEO tool
The Magento Pulse app reminds employees of their tasks
Magnolia's Best Features
Intuitive operation
Active user community
Multilingualism
Multi-channel & multi-site experience scenarios
Extensive rights and roles system
Responsive design & mobile optimisation
Our Services to Increase Internet Visibility
Got Questions about Content Management with Magnolia?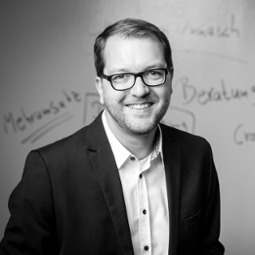 Want to learn more? I'm looking forward to hearing from you!
Christian Onnasch
Account Executive
Digital Business