Emarsys is a global leader in cloud marketing software. As a complete and fully integrated solution, the commerce marketing platform meets the requirements of modern marketers. The combination of predictive analytics, personalisation and omnichannel automation enables companies to increase customer engagement in next to no time.
Emarsys was founded in Vienna in 2000 and is one of the fastest and most innovative companies in the industry.
With over 800 employees at 13 locations, Emarsys helps more than 1,500 companies in 140 countries to increase their sales and ROI. Emarsys has been part of SAP since October 2020.

This Is Why Your Emarsys Project Is in the Right Hands with Us
We keep an eye on the entire digital experience: dotSource is not only a certified Emarsys partner, but also a long-standing SAP partner with extensive experience regarding the SAP Customer Engagement portfolio, including SAP Commerce.
This allows us not only to ensure optimal data exchange between the systems, but also to advise you holistically with regard to a successful customer experience – for maximum synergies between e-commerce and marketing automation.
The comprehensive know-how of our multi-cloud experts also gives you an enormous advantage when it comes to integrating other SAP CX solutions, such as SAP Sales Cloud or SAP Service Cloud.

As an Official Emarsys Partner, We Take Over
the creation of a successful digital marketing strategy concept
the entire system configuration – from basic setup to operation
the planning and implementation of automated marketing campaigns with Emarsys
the configuration of trigger-based marketing processes
the training of your employees in using the system
The Key Features of Emarsys at a Glance
Personalisation: 1:1 customer interaction across all channels and devices
Omnichannel Automation: Your customers choose their favourite channel
Prediction & AI: Shipping time optimisation, recommendations and guidance for next steps thanks to self-learning tools
Analytics: Identify strong campaigns and plan resources accordingly
Smart Insights: Data turns into usable information
These Are Some of the Companies That Trust in Our Marketing Automation and E-Mail Marketing Services
We Provide You with All Solutions of the SAP Customer Experience Suite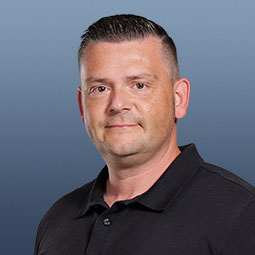 Want to learn more? I'm looking forward to hearing from you!
Sebastian Schröter
Partner Manager