As an economic player in Thuringia, it is important for us to take on social responsibility in the region. This begins with the youngest children in kindergarten and goes far beyond the promotion of different sports and leisure activities in and around Jena.
For us, growth does not just refer to growth in terms of numbers, but also to an increase in responsibility towards the betterment of the world. Therefore, we want to align our corporate actions with the conservation of natural resources and support our clients on the path towards enhanced sustainability through digital transformation of their business processes.
However, there is still a lot to be done! Hence, we continue to work towards making internal processes more environmentally friendly and supporting projects contributing to this goal.
Green Electricity
At our headquarters in Jena, we purchase green electricity from Stadtwerke Jena Group. The electricity is generated 100 per cent from hydroelectric power sources in Thuringia and Europe (source: Stadtwerke Jena Group). By using this electricity mix from renewable energies, we are reducing our carbon footprint and are well on the way to a sustainable future. To further supplement our energy mix, we install photovoltaic systems on our office buildings wherever possible. This is also the case at our office in Dresden, which enables us to operate part of our infrastructure in an even more environmentally friendly way.
Cloud Services
Migration to the cloud makes it possible to scale IT systems more flexibly. This ensures that we and our clients use only the resources we need. Moreover, we can eliminate part of the in-house network infrastructure and outsource it. This way, everyone can benefit from the lower energy consumption per user associated with cloud service providers. By migrating to the cloud, we help our clients build more efficient systems and operate them more sustainably with cloud services.
Green IT
We focus on ensuring the conscious and resource-efficient use of our IT systems. Green IT measures include reducing the energy consumption of systems and servers as well as using them more sparingly. We promote video conferences and digital collaboration, thereby reducing the need for business trips. In addition, our website has been certified as climate-neutral by ClimatePartner (source: ClimatePartner). We are also happy to support our clients in using their systems more sustainably.
Paperless Culture
Think before you print! We try to digitalise most of our internal processes to minimise the use of paper. By doing so, we work towards conserving natural resources and increase our productivity by sharing and editing documents electronically, thereby saving time and accelerating collaboration.
E-Vehicles
In 2021, we started to partially convert our fleet to hybrid vehicles. This allows us to keep our carbon footprint as low as possible – even outside our offices.
Culture brings our region to life. We are happy to support cultural projects and institutions in Jena as well as in other cities where we operate. This way, we contribute to enhancing the quality of life in these cities.
Education and Promotion of Young Talent
Especially in times of increased shortage of skilled labour, promoting young talent is an essential aspect to us. That is why dotSource has maintained long-term and active partnerships with various universities in Thuringia, Saxony and Berlin for several years. Through foundations, courses, excursions, teaching materials and much more, we support various educational institutions in the fields of digitalisation and e-commerce.
We also regularly offer students the opportunity to write their thesis or project report with us as their industry partner. Furthermore, we always strive to take on students after they have completed their studies, as we are interested in long-term collaboration.
As is well known, practise makes perfect. That is why pupils are not left out at dotSource either: during internships, our employees provide pupils with exciting insights into the working world of a digital agency and speak about their everyday work. In addition, pupils can obtain in-depth knowledge about websites in dotSource's computer science club (Online Code Camp).
Endowed Professorship for E-Commerce and Digital Business at Friedrich Schiller University Jena
In 2022, dotSource and other digital companies in Jena endowed a professorship with a focus on e-commerce and digital business at Friedrich Schiller University Jena.
The W3 professorship for business information systems is part of the Faculty of Economics and Business Administration and offers students in Jena another opportunity to pursue a professional or academic future in the digital industry.
The companies will support the establishment of a new professorship for business information systems over a period of five years. Follow-up funding by the university is guaranteed.
Milestones of the Endowed Professorship
09/2022: Ceremony for the official endowment of the W3 professorship for business information systems, especially e-commerce and digital business
Beginning of 2023: Filling of the professorship
04/2023: Start of the courses offered as part of the professorship
2027: Follow-up funding by the university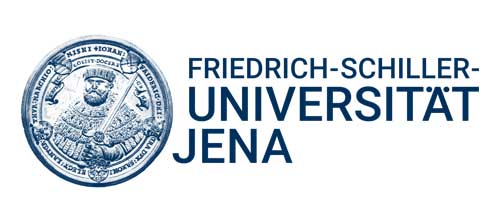 E-Commerce Degree Programme at Ernst-Abbe-Hochschule Jena
dotSource is a co-initiator of the bachelor's and master's e-commerce degree programme at Ernst-Abbe-Hochschule Jena. Our managing director Christian Otto Grötsch is the honorary chairman of the founders' circle and dotSource has already been involved twice in funding the endowed professorship for the degree programme.
Teaching Activities and Lectures at Ernst-Abbe-Hochschule Jena
09/2014: Online shop applications
10/2014: E-business success stories – thriving e-commerce agency from the region
10/2015: E-business success stories – thriving e-commerce agency from the region
01/2016: Online shop applications
10/2017: E-business success stories – thriving e-commerce agency from the region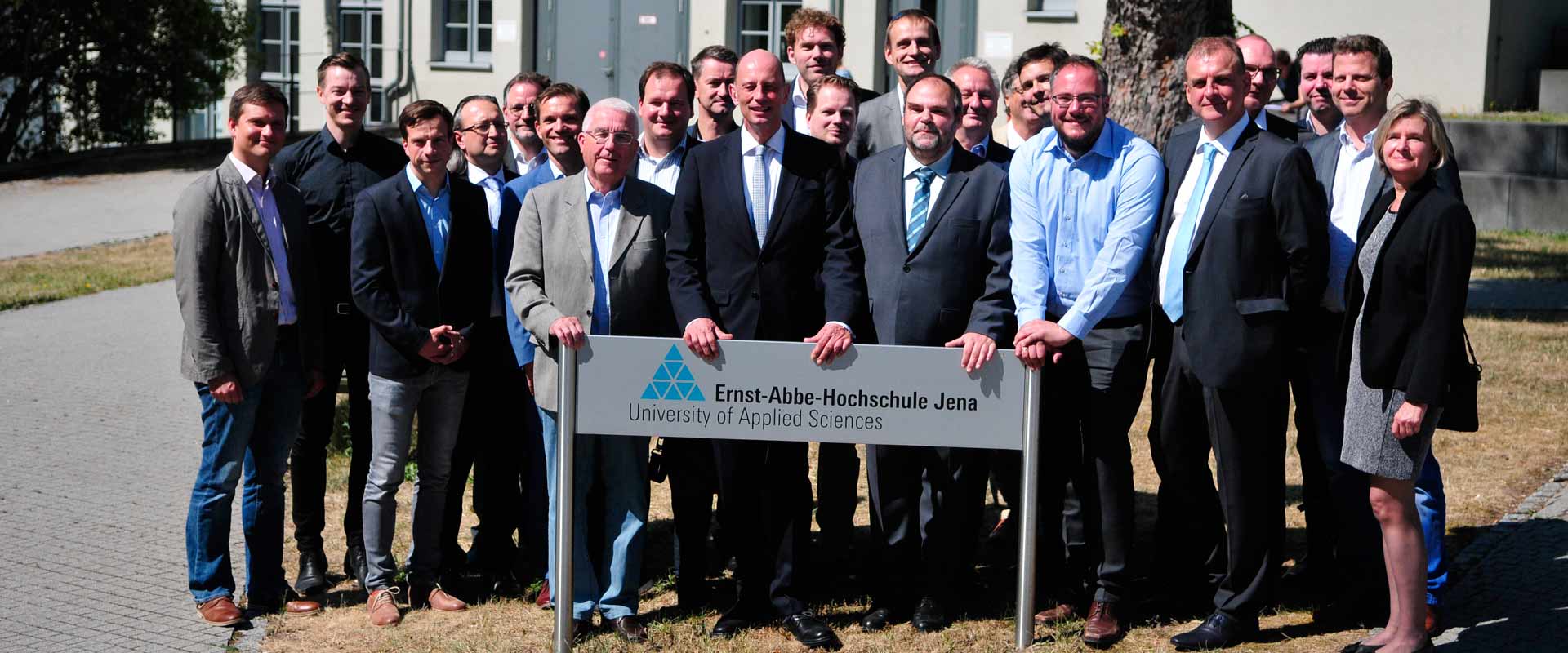 At the Online Code Camp, dotSource provides interested pupils from grade 7 to 12 with insights into digital transformation – during the school holidays in Saxony and Thuringia. The pupils can get exciting sneak peeks at web development and design free of charge. The goal of the basic Code Camp is for the pupils to launch their own website within one week.
Those who have participated in Code Camps in the past can also expand their skills with the advanced Code Camp and delve into game development. dotSource has already welcomed more than 200 pupils to the Online Code Camp.


In collaboration with other educational partners, dotSource offers students pursuing integrated degree programmes the opportunity to gain extensive practical experience in a digital agency. Moreover, dotSource provides training for the following professions: IT specialist for application development, IT specialist for system integration, management assistant in e-commerce, management assistant for office management and media designer.
To provide a variety of insights into a digital agency, the new student lab has been built in dotSource's modern and open office spaces. It has the capacity for 20 pupils. The rooms are available to guests and schools for events and workshops. For example, teachers can book the student lab to spend an exciting excursion day on dotSource's premises or conduct IT-related group activities on topics. The rooms are equipped with desks, chairs and all sorts of technical resources.

Find Out More about dotSource, Our Teams and Our Corporate Philosophy