Our Data Scientists Are Dedicated to the Exploration and Targeted Analysis of Your Data
Your Challenge
You already have a concrete data strategy as well as a central data warehouse and want to evaluate the data it contains by using intelligent technologies such as AI or BI to gain new insights. You would like to make the information obtained available to the various teams and stakeholders. Moreover, you would like to be able to visualise the information yourself via dashboards.
Our Solution
Our data engineers process your data and analyse it using suitable tools and methods, including regression (linear & logistic), decision trees, support vector machines, Naive Bayes, k-nearest neighbours, etc.
The results of the data analysis can then be processed and visualised for various user groups, for example via dashboards.
You Receive
Business-relevant insights and a basis for decision-making using your corporate data
Analysis results processed for different user groups/stakeholders
The possibility to create and configure dashboards on your own in order to visualise the results of your data analysis in real time
Areas of Application for Data Science – This Is How You Benefit from AI & BI
Descriptive Analysis & Visualisations
In the field of descriptive data science, the main focus is on presenting the status quo, e.g. via dashboards or reports. The aim of our approach is to provide self-services. This means that our focus from the very beginning is not only on helping you set up and configure the various tools, but also on providing training courses to enable you and your team to carry out evaluations and configurations on your own.
Our services include:
Cluster analysis, i.e. the exploratory analysis of a data set and the grouping of data based on an algorithm and defined attributes
Setting up and customising dashboards
Creation of dynamic and static reports
Diagnostic Analysis
Statistical models and machine learning algorithms help us to recognise correlations, even when dealing with enormous amounts of data. Amongst other things, these new insights serve as the basis for corporate decisions. Possible questions are: what factors influence the opening rate of my newsletters? Or: what impact do special offers, the weather or website performance have on the conversion rate?
We use the following methods:
Regression (linear & logistic)
Decision trees
Support vector machines
Naive Bayes
K-nearest neighbours
K-means
XGBoost, etc.
Prediction & Forecasting
As a subdiscipline of prediction, forecasting is a process of predicting events based on current and historical data. Using predictive analytics functions and forecasting, we identify current developments that have an impact on your company departments. We also make use of external data sources such as weather data.
This gives you more planning security, allows you to make well-founded decisions and thus save costs and increase sales in many areas.
Your advantages:
Secure decisive competitive advantages by identifying developments in the following areas at an early stage:
Online shop traffic
Turnover
New customers
Opportunities
Inventories
Machine downtimes, etc.
Artificial Intelligence
Artificial intelligence is a collective term for methods that allow an algorithm to learn from existing information and apply the learned to the unknown.
In many areas, AI can already deliver excellent results. We are happy to help you find out to what extent this technology suits your goals.
Some use cases where AI can create real added value:
Image recognition (e.g. for product images and PIM labelling)
Recommendation engine (product recommendations)
Chatbots
Anomaly detection (identifying shop problems early)
Customer fraud detection (identifying payment fraud)
Entity extraction (improving the accuracy of search results)
Dynamic pricing (e.g. depending on the day of the week)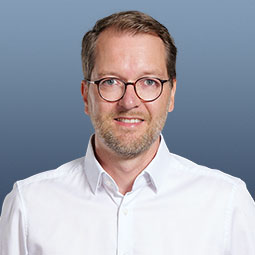 Do you want to learn more? I'm looking forward to hearing from you!
Christian Onnasch
Digital Business