What Is SAP Commerce Cloud?
SAP Commerce Cloud (formerly known as Hybris) provides you with a cloud-native, API-based platform that helps you implement innovative business ideas and enables successful omnichannel commerce. SAP Commerce Cloud offers integrated features for fast and agile handling of different business models such as B2B, B2C, B2B2C and D2C in one system. Bring together online marketplaces, subscription-based sales models and more in one e-commerce cloud!
The SAP Commerce solution is trusted by more than 2500 companies in over 100 countries. When will you make the switch?
Next Stop: The Future – Optimise Your E-Commerce Business Now!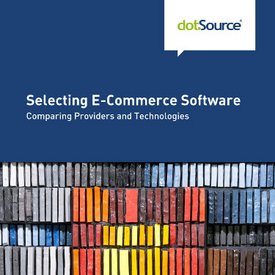 »Selecting E-Commerce Software« White Paper
Find out what constitutes a future-proof e-commerce system and which solution best suits your company.
Our SAP Commerce Cloud Services
Before the Implementation
We support you in assessing and evaluating your company-specific needs and requirements
We advise you on the implementation and further development of your SAP Commerce Cloud solution
We help you plan and execute your journey from on-premise to the cloud
We assist you in selecting and comparing suitable solutions from the SAP CX portfolio that fit into your personal system landscape (cloud, non-cloud, SAP and non-SAP)
We take a holistic view of your system landscape in combination with PIM, provide support as a CMS agency and work with you to develop a future-proof architecture for a successful digital transformation
We create your UX design concept
During the Implementation
We unleash the full potential of your SAP Commerce Cloud platform with close-to-standard customisations tailored to your needs
We help you reach your project goals using agile transformation methods, adopt the right mindset and support you throughout the entire project
We offer integration platform as a service (iPaaS) and integrate your SAP Commerce Cloud solution into your existing system landscape
After the Implementation
We constantly develop your solution
We plan, support and implement your content and digital marketing strategy to ensure the long-term success of your sales channel
We analyse your personal KPIs and measure their performance as part of our business intelligence consulting services
SAP Commerce Agency dotSource – The Certified Partner at Your Side
dotSource can look back on a long-standing partnership with SAP as a Hybris Platinum Partner. As an SAP Gold Partner, we help you inspire your customers worldwide with a consistent, personalised shopping experience – across all interaction points. The software manufacturer recognised our many years of professional expertise with the »SAP Recognized Expertise for SAP Commerce« certificate.
What Sets Us Apart
Many years of SAP Commerce experience
SAP Hybris Partner since 2013
»Regional Platinum Partner« status
More than 50 certified employees with extensive project experience
»SAP Recognized Expertise« certificate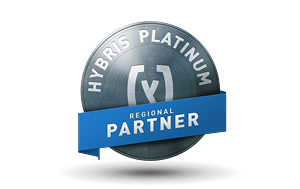 Benefits of SAP Commerce Cloud at a Glance
Develop innovations for B2B, B2C, D2C, marketplaces and more on a single platform
Make headless commerce scenarios a reality – thanks to an API-first approach and the decoupled »Spartacus« front end
Benefit from cloud-native technologies such as automatic scaling and self-service deployments
Create personalised experiences for your customers through context-driven services
Manage and consolidate your product data and content via an integrated product content management solution
Connect your customers' demand with your supply chain in real time
Take your online shop to the next level with modern front-end technologies
Use pre-built integrations with SAP Cloud Platform Integration (CPI) as a middleware
Simplify your processes by using a unified commerce platform that makes third-party solutions obsolete
Extend your platform with microservices using SAP Business Technology Platform (BTP) and Kyma runtime
Ensure data protection and security and earn the trust of your customers through permission-based use of first-party data
SAP Commerce Cloud Comes with Future-Proof Features
Headless Commerce
Bring more agility and creativity to your e-commerce platform with headless commerce scenarios! The API-first approach ensures that you can use features for order and product content management across various channels. You can also decouple the storefront with »Spartacus« and implement new sales channels and customer touchpoints without changing the core functionality of your platform.
Microservices Extensions
SAP Commerce Cloud can be extended with microservices. Using SAP Business Technology Platform (BTP) and Kyma runtime, you can easily create and integrate new extensions, including those from third-party providers. In addition, SAP Commerce Cloud offers excellent integration with other SAP services such as Sales Cloud, Service Cloud, Marketing Cloud and Customer Data Cloud as well as back-office systems such as SAP ERP and SAP S/4HANA.
Intelligent Commerce
Enhance your SAP Commerce Cloud solution with real-time personalisation! By using real-time data such as conversion rates, you can dynamically respond to market changes. SAP Commerce Cloud serves as your single source of truth and makes multiple data storage systems obsolete. Benefit from data-driven merchandising strategies, a customised online shop and an outstanding customer experience through excellent service.
Creating a Marketplace Based on SAP Commerce to Meet Special Requirements: Messe Düsseldorf Success Story
Special requirements call for special solutions. This is also the case with Messe Düsseldorf, the global market leader for capital goods trade fairs. Find out in our »Messe Düsseldorf« success story how a multi-client B2B marketplace capable of connecting up to 30 service partners was implemented on the basis of SAP Commerce Cloud (formerly known as Hybris).
dotSource Is Your Specialist for the Connection of SAP ERP
Thanks to our many years of SAP integration expertise, we have a wide range of pre-built integrations and are thus ideally prepared to seamlessly integrate SAP ERP into your online shop system.
Whether it is B2B or B2C – get the most out of your online shop with effective data management and inspire your customers with an individual shopping experience.
The integrations we implement allow you to benefit from up-to-date customer, production and order data in real time. This way, you can avoid stocktake discrepancies and save time and money when managing your data.
Whether it is master data synchronisation, synchronous or asynchronous order management, product configurations or synchronous pricing – our experts provide you with various solutions, for example:
Connection of SAP ERP to SAP Commerce Cloud
Master data synchronisation via SAP Data Hub
Real-time integration by means of Remote Function Calls (RFC)
Integration via middleware

SAP Exchange Infrastructure (XI)
SAP Process Integration / Process Orchestration (PI/PO)
SAP Cloud Platform Integration (CPI)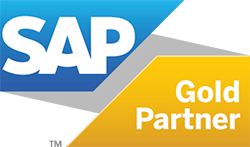 Our SAP Commerce References
We Implement Your Individual SAP Customer Experience Solution
FAQ – Frequently Asked Questions About SAP Commerce Cloud
01
What is the difference between SAP Commerce Cloud and SAP Hybris?
hybris AG was a leading provider of product content management and e-commerce systems and was acquired by SAP in 2013. Following this, SAP continued to market the systems under the name of SAP Hybris and later renamed them to SAP Commerce Cloud. This means that SAP Commerce Cloud represents the continuation of the successful Hybris technology.
02
How much does SAP Commerce Cloud cost?
SAP sells licences for the Standard edition and the Professional edition of SAP Commerce Cloud. Both versions have the same basic features. However, the Professional edition comes with numerous extensibility options for VPN connections and infrastructure components. In addition, you can use the content management feature offline and across all channels. The actual price varies depending on the number of orders processed / the expected revenue of your company.
03
How can dotSource support you?
dotSource provides you with comprehensive support using a holistic approach. It starts before the implementation of SAP Commerce Cloud, advising you on all relevant processes, and continues afterwards, for example with ongoing support and further development of your systems. Additional information is available here.
04
Where can you get more information about SAP Commerce Cloud?
You can get more information about SAP Commerce Cloud in our »Selecting E-Commerce Software« white paper. Find out how the e-commerce software compares to other systems and which solution is the right one for you.
Want to learn more? I'm looking forward to hearing from you!