With around 55 trade fairs and exhibitions, ten of which are leading trade fairs, MESSE ESSEN is one of the top ten trade fair locations in Germany. An appealing mix of international, national and regional trade and consumer fairs attracts around 1.5 million visitors every year.
MESSE ESSEN offers exhibitors the ideal environment to present their company and make crucial contacts with experts, key customers and opinion leaders.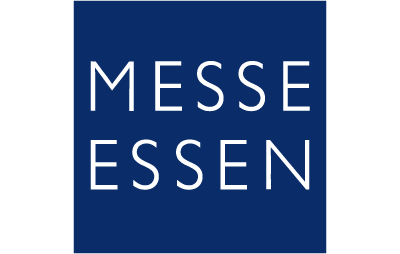 | | |
| --- | --- |
| CLIENT | MESSE ESSEN GmbH |
| INDUSTRY | Trade Fairs |
| FOCUS | |
| PROJECT PERIOD | January – September 2019 |
| SYSTEM | |


The B2B Multi-Marketplace of MESSE ESSEN
Initial Situation
The processes that take place in the run-up to a trade fair demand a great deal of organisation from exhibitors: stands must be booked, constructed, furnished and decorated. At MESSE ESSEN, this comprehensive process had previously been mapped using simple PDF order forms.
In order to optimise the planning processes and the organisation of trade fairs as well as to increase the service quality, MESSE ESSEN wanted to implement an online ordering system. This was to enable exhibitors to order services such as stand construction, stand technology and ticketing online.
Implementation
Together with MESSE ESSEN, dotSource implemented a »B2B multi-marketplace platform« based on SAP Commerce Cloud. Each event receives its own shop where all services of MESSE ESSEN and its service partners can be booked.
It was decided to adopt an agile project approach and to implement a minimum viable product (MVP), which is to be further expanded in the future. This made it possible to launch the platform within a few months. In addition, dotSource added trade-fair-specific features to the SAP Commerce Cloud platform so that MESSE ESSEN can independently create new event shops, manage and remove them in the future.
For the login, MESSE ESSEN also relies on a cloud solution to allow exhibitors to log in across platforms (single sign-on) via various services. The new, modern integration architecture is hosted by SAP in the public cloud.
Added Value
Orders previously placed via PDF can now be completed digitally and can be viewed and edited from anywhere. In contrast to the simple forms, companies can present their products and services much more attractively on the digital marketplace.
Furthermore, the platform service Cloud Platform Integration (CPI) can be used to consolidate interfaces to SAP ERP. These interfaces are centrally managed and monitored in SAP CPI. This makes it possible to build on standard integrations for connecting SAP Commerce to SAP ERP (and vice versa).
For trade fair customers, using the new system primarily means faster and more convenient ordering processes. Moreover, it provides a perfect overview of all orders on hand, bookings and cancellations.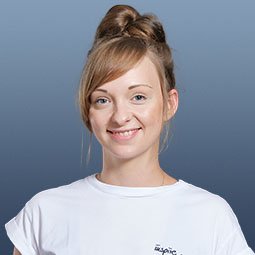 Want to learn more? I'm looking forward to hearing from you!
Sabrina Pfeifer
Account Executive
Digital Business