Intuitively Design Your Own Digital Presence with Frontastic
The German start-up Frontastic does many things differently than the competition: all employees work remotely, an office does not exist. Its platform also completely rethinks existing ways of creating websites and blurs the boundaries between e-commerce and content management systems. The idea behind Frontastic is to create digital experiences based on the modular principle and by using a front-end oriented approach. Therefore, the product is neither a CMS nor an e-commerce system.
The front-end management platform is the key to next-level content commerce. However, Frontastic does not render e-commerce or content management systems obsolete; it harmonises with them if they adopt a headless or API-first approach – as is the case with commercetools or Magnolia.


An Overview of Frontastic's Features
Mobile First: All websites designed with Frontastic are optimised for mobile use or are essentially progressive web apps.
Front End as a Service: Creation and delivery layers for headless projects in one.
Modular Principle: With pre-built modules, Frontastic reduces the programming effort to zero. The so-called »Tastics« are available as elements in a library. They can be used to create new customer experiences within a short period of time.
Usability: Frontastic is optimised for creative marketers who always want to create new experiences for their customers.
Low-Maintenance: Thanks to the continuous optimisation approach, a major relaunch is no longer required and the tool thus supports current deployment strategies in a modern way.
Our Frontastic specialists will gladly assist you in modern content commerce. We take over:
the creation of a successful content management and content commerce strategy
the entire configuration – from basic setup to operation of the front-end management system
the integration of the front-end management system into the existing system landscape
the training of your employees in using Frontastic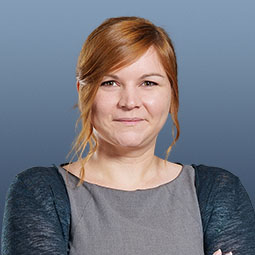 Want to learn more? I'm looking forward to your questions!
Jessica Seliger
Partner Manager