Online shop development with Intershop
Intershop's e-commerce software is especially suited to online shops with a broad range of products. It also offers the advantage of bringing together different business channels on one platform and managing them centrally.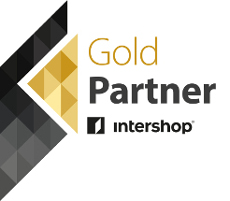 With Intershop's leading software, we can advise, develop, and supervise your e-commerce project, from design to launch.
Our references in the field of Intershop
A few clients for whom we have already realised successfully Intershop projects:
Intershop Hosting und Support
Our services in the area of hosting for Intershop e-commerce systems include:
Providing the necessary hardware environment
Setting up the system environment (production, testing, staging)
Monitoring standard software, system processes, and hardware parameters
Carrying out maintenance and routine work on the system as well as backup
Support for Intershop e-commerce systems is provided via our service desk. Our professional experts will take over technical supervision and give you solution-oriented advice.
We can provide you with the following Intershop support services:
Incident management
Change management
Configuration management
Problem management
Support for selected 3rd party software
Intershop Training and Workshops
These will provide you with extensive background knowledge of Intershop software and a basic overview of the workings of the system and its standard features. We will also give you valuable advice helping you to optimally prepare yourself for the introduction and operation of the Intershop e-commerce software.
Our services in this area include:
Introduction to Intershop e-commerce solutions
Basic technical training
Client-specific training and/or workshops in the preparation and execution phase of projects
In a workshop we will together with the client elaborate specific features and requirements for the future online presence or Intershop platform. These include as a unit the conceptual and technical implementation. The workshop comprises:
Shop administration and configuratioin
Setup of the catalogue and product maintenance
Sales processing and administration
Customer management
Reports and statistics
Get started with Intershop!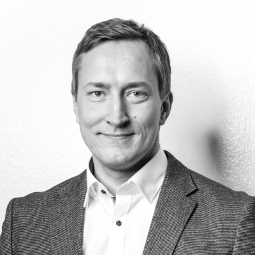 Want to learn more? I'm looking forward to hearing from you!
Marcus Wagner
Account Executive
Digital Business