Our Services as a Headless CMS Agency
Creation of a content strategy concept for your company
Evaluation of providers on the market, such as Contentful, Magnolia or Bloomreach
Implementation of the headless CMS according to your requirements
Connection of the headless CMS to your existing system landscape
Ensuring that content is optimally distributed to all relevant channels via APIs
Front-end development and UX design of your online shop
Headless CMS: Headless into the Future?
Originally, the main task of a CMS was to allow for the editing of content via a back end and to store this content in a database. Afterwards, the data was displayed on the website via a created view. However, the requirements have changed.
Today, the website is only one of many channels that are used to distribute content. There are also more and more new devices such as smartphones, tablets, wearables and IoT devices as well as additional channels like social media and feeds. This is where a regular CMS reaches its limits, as it is not designed to provide data outside of its own template engine.
For this reason, a headless content management system consists of a back end, a database and an API. Data and content are distributed via this API and can therefore be retrieved with different programming languages. This means that back end and front end are decoupled from each other. The advantage: content only has to edited once before it can be distributed to different channels.
Structure of a Headless CMS


Advantages of a Headless CMS at a Glance
Content only has to be created once and can then be distributed indefinitely across all channels and touchpoints
Content can be stored, managed and accessed centrally
The API-first approach enables easy connection of data management, e-commerce and CRM systems
High performance and scalability thanks to native cloud-based architecture
Increased flexibility and agility: UX design can be adjusted at any time without requiring changes to the CMS
Our Client hagebau Relies on the Headless CMS from Contentful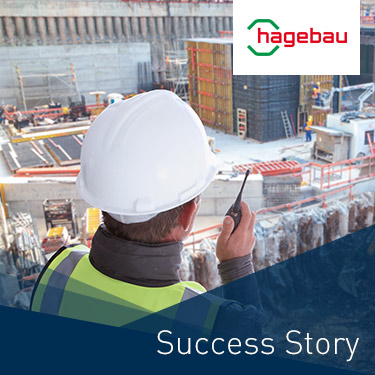 The Headless CMS Contentful Offers Several Advantages for hagebau:
All partners, regardless of which e-commerce solution they use, can be provided with centrally developed content elements and distribute them
Even employees without any programming knowledge can maintain content
Customers can be addressed in a targeted and personalised manner, thus allowing hagebau to pursue a modern content commerce strategy across all channels
We Rely on Strong Partners for Headless Content Management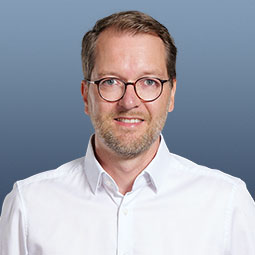 Want to learn more? I'm looking forward to hearing from you!
Christian Onnasch
Account Executive
Digital Business