hagebau Handelsgesellschaft für Baustoffe mbH & Co. KG is one of Europe's largest players in the building materials trade. The hagebau Group was founded by 34 building materials dealers in 1964. Today, it comprises 360 legally independent, medium-sized companies from the specialist trade and retail sector.
In 2019, the company's total net turnover amounted to more than six billion euros. The hagebau Group has more than 1,700 locations in Europe (Germany, Austria, Switzerland, Luxembourg, France, Belgium, Spain and the Netherlands). Many of the hagebau partners also operate their own online shops.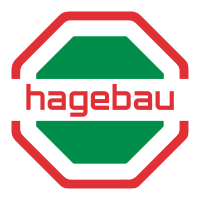 | | |
| --- | --- |
| CLIENT | hagebau Handelsgesellschaft für Baustoffe mbH & Co. KG |
| INDUSTRY | Construction & Building |
| TECHNOLOGY | Contentful, AWS |
| PROJECT PERIOD | October 2018 – June 2020 |
| PROJECT TYPE | Content Delivery Network (CMS) |
Using a Delivery Network to Allow All Partners to Benefit from Content Commerce
Initial Situation & Objectives
The construction and building industry is booming. Nevertheless, innovative digital solutions are also important for companies in this sector in order to meet increasing customer requirements. Like any other customer group, customers in this industry want to be informed and inspired in a personalised way – and content commerce is key to achieving this.
Since 2015, the hagebau Group has enabled its partners to operate online shops and access content centrally – with a multi-client platform based on SAP Commerce. However, only larger partners had implemented SAP Commerce: smaller building materials dealers using WooCommerce did not have access to the content resources. An innovative content delivery network was needed to change this.
Project Scope & Implementation
The objective was to create a central content storage solution that is available to all partners and combines content with product data.
Therefore, a modern content delivery network with a headless CMS and a cloud service as a data storage solution was developed and connected to other systems, including an e-commerce and a product information management (PIM) system. It was decided to use Contentful – a headless CMS with API-first approach. The product data cloud is hosted with AWS (Amazon Web Services).
Success & Added Value
The content delivery network with product data cloud allows all hagebau partners, regardless of which e-commerce solution they use, to access and distribute centrally developed content elements. The fact that even employees without any programming knowledge can maintain content further reduces the strain on resources.
Thanks to the new solution, the hagebau Group is able to address customers in a targeted and personalised manner and pursue a modern content commerce strategy across all channels. The customer experience is improved in the long term and hagebau partners benefit from increased reach and visibility.
dotSource has helped us reach another milestone: a modern content commerce strategy. This has increased the reach of all our partners and provided our target groups with ideal content. Throughout the entire project, dotSource gave us excellent advice and led us to success in a dedicated and targeted manner.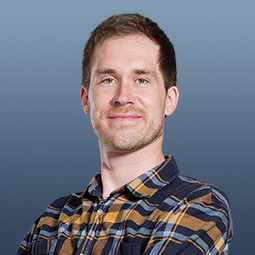 Want to learn more? I'm looking forward to hearing from you!
Thomas Wetzel
Account Executive
Digital Business