dotSource GmbH is responsible for the content of this website.
The content of this website is maintained and updated with the utmost care. However, dotSource GmbH does not guarantee that the information provided is correct, up to date and complete.
All texts that you find on our website are only general information. We have placed links to external sites on our website and have checked them for their correctness. However, we would like to stress that we have no influence on the design and content of the linked pages.
It cannot be ruled out that third-party activities may change the content in such a way that it no longer matches our intent or is illegal. Should this be the case, we would be very grateful if you could inform us. All liability claims against dotSource GmbH caused by using the information provided are generally excluded.
Address
dotSource GmbH
Goethestraße 1
07743 Jena
Germany
Phone: +49 3641 797 9000
Fax: +49 3641 797 9099
Mail: info[at]dotSource.de
Managing directors:
Christian Otto Grötsch
Christian Malik
Frank Ertel
Janine Bohnenberg
The content of this website is protected by copyright. It may only be used for private purposes.
Any reproduction, presentation, distribution, transmission and/or commercial use of the website or individual content without the consent of the copyright holder is prohibited and will be subject to civil and criminal prosecution.
Commercial Register
Amtsgericht Jena
Register number:
HRB 210634
VAT identification number:
DE 24 62 433 09
Tax identification number:
162/107/03164
Responsible for the content according to §55 Abs. 2 RStV:
Christian Otto Grötsch
Christian Malik
Frank Ertel
Janine Bohnenberg
All rights reserved. If you have any questions regarding copyright, please contact: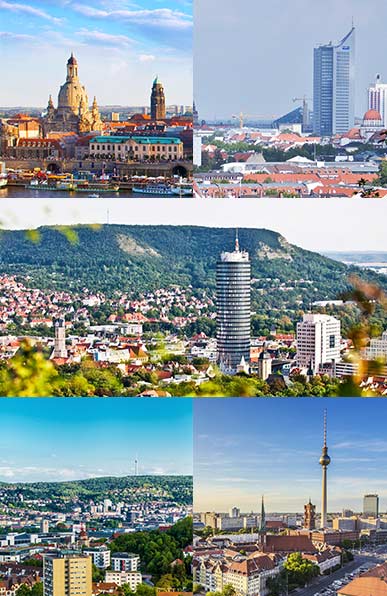 Below you will find information about the authors of the photos used on the website:
"E-Commerce Strategy" © Ralf Kollmann / fotolia.com
"E-Commerce Implementation" © arahan / fotolia.com
"E-Commerce System Evaluation and System Selection" © Hans Sehringer / fotolia.com
"Digital Transformation" © Sergey Nivens / fotolia.com, © kalafoto / fotolia.com
"Display Advertising" © gui yong nian / fotolia.com
"Product Data Marketing" © FM2 / fotolia.com
"Conversion and Usability Optimisation" © rangizzz / fotolia.com
"Newsletter & E-Mail Marketing" © velero9398 / fotolia.com
"Social Media & Community Marketing" © Kalim / fotolia.com
"PIM-Systemauswahl" © Ruslan Kudrin / fotolia.com
"PIM-Einführung und PIM-Integration" © WavebreakMediaMicro / fotolia.com
"Multichannel Lösungen" © Ingo Bartussek / fotolia.com
"Branchenlösungen" © Hans Sehringer / fotolia.com
"Media and Publishing" © Joachim Wendler / Fotolia.com
"Brand Manufacturers and Industry" © bugphai / Fotolia.com
"Fashion and Lifestyle" © olly / Fotolia.com
"Handel" © kalafoto / Fotolia.com
"E-Commerce with Microsoft Dynamics" © arahan / fotolia.com
"Full Service and Entry-Level Solutions" © metamorworks / fotolia.com
"eZ Publish Platform" © Mathias Rosenthal / fotolia.com
Agency/Jobs © bramgino / fotolia.com
Search Results Page © complize | m.martins / fotolia.com
"Digitalisierung verstehen und umsetzen" © SFIO CRACHO / shutterstock.com
"Press" © Sunny studio / fotolia.com
"Newsletter abonnieren" © Witthaya / Adobe Stock
"Handelskraft Digital-Frühstück" (Foto Stuttgart) © juniart / Adobe Stock
"Handelskraft Digital-Frühstück" (Foto Köln) © sborisov / Adobe Stock
"Handelskraft Digital-Frühstück" (Foto Düsseldorf am Rhein) © euregiocontent / Adobe Stock
"Handelskraft Digital-Frühstück" (Foto Zurich) © sborisov / Adobe Stock
"Handelskraft Digital-Frühstück" (Foto Altstadt von München) © Mapics / Adobe Stock
"Handelskraft Digital-Frühstück" (Foto Berlin) © JFL Photography / Adobe Stock
Cornelsen © Cornelsen
GOLFINO AG © GOLFINO AG
GOLFINO AG Relaunch © GOLFINO AG
Heinrich Heine GmbH © Heinrich Heine GmbH
MERA Tiernahrung GmbH © hemlep / Fotolia.com
Geschenkidee.ch GmbH/parfumidee.ch © kiuikson / fotolia.com
Geschenkidee.ch GmbH/geschenkidee.ch © Ivan Kruk / fotolia.com
BayWa AG Baustoffe © BayWa AG Baustoffe
Swarovski © Swarovski Crystal Online AG
Plus Online GmbH © Eisenhans / Fotolia.com
Veritas © Joachim Wendler / Fotolia.com
baumarkt direkt GmbH © Michael Tieck / Fotolia.com
Sachsen Fahnen GmbH © rodho / Fotolia.com
Hochzeitsplaza © salagatoxic / Fotolia.com
Fahrrad-XXL.de GmbH & Co. KG © andreusK / Fotolia.com
Outdoor Broker GmbH © Jens Ottoson / Fotolia.com
MONOQI Business © JZhuk / fotolia.co
Preisbock GmbH © hladkymartin / fotolia.co
Chamilia © Swarovski Crystal Online AG
Grohe © Grohe AG
Swarovski Optik © Swarovski Crystal Online AG
Duden Schulbuchverlag © contrastwerkstatt / fotolia.com
Joyou © JOYOU Bathroom and Kitchen Solutions Limited
lolaandgrace © Swarovski Crystal Online AG
Zweygart © Zweygart Fachhandelsgruppe GmbH & Co. KG
Lensbest © 4Care GmbH
HUBER Packaging © HUBER Packaging Group GmbH
mycare © myCARE e.K.
Messe Düsseldorf © Messe Düsseldorf/ctillmann
Music Store © Ana Blazic Pavlovic / Adobe Stock
Hagebau © goodluz / fotolia.com
Würth © Adolf Würth GmbH & Co. KG
Verlag an der Ruhr © standret / fotolia.com
Mövenpick Wein © Mövenpick Wein
EMP © EMP
Stabilo © Stabilo
GGP Media © GGP
Geschenkidee © EMP
Netto © mangpor2004 / fotolia.com