Brand and corporate design development
Development of a logo in line with your corporate identity
Creation of a mood board with the definition of colours, visual language, typography, key visual and style guide
Application of your brand identity on the web and for apps
Content creation for different channels
Campaigns for your brand and events
Development of informational graphics and illustrations
We were impressed by the professionalism and speed of work and are pleased with the appearance of our company every day.
Corporate Identity at First Glance with an Authentic Brand Look
A consistent brand presence is the basis for authentic internal and external brand communication. Customers should immediately get a sense of who and what stands behind a brand. Visual stimuli, such as colours, typography and individual shapes, ensure this from the very first contact and thus create recognition value.
As part of the brand experience, brand design is the external appearance of a brand. As the face of your brand, it reflects the brand character (corporate identity) one-to-one.
A strong brand presents itself consistently across all channels. It arouses positive emotions, builds trust and remains in the memory.
If an authentic brand design helps a company to become visible, this not only forms the basis for arousing interest among customers and standing out from the competition, but also increases the chance of building strong customer and employee loyalty as well as brand acceptance.
Thanks to many years of expertise and design experience from numerous digital projects, our team of experts knows how to put a brand in the spotlight across all channels.
In addition, our designers already follow current trends on the market when creating the concept for your brand and attach great importance to a future-oriented user experience.
Besides a UX concept and the creation of display ads, we skilfully position your brand outside the digital world as well. In line with your corporate identity (CI), logos, flyers, brochures, catalogues and business cards are perfectly tailored to your brand.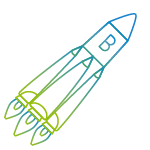 Do You Want to Take Your Brand to the Next Level Digitally?
Our design and digital marketing professionals help you grow your brand to meet customer demands in the digital age!
Tailor-Made Corporate Design for a Successful Brand Presence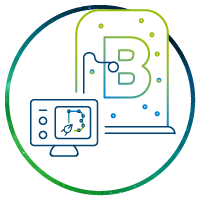 Before a company can think about the actual design of its brand on the corresponding website or business card, it first has to create an external corporate image.
That is why our design experts start by developing a logo and style sheet for your brand – the cornerstone of your corporate image, both internally and externally.
As a basis for the further design, we create a logo based on the initial visual guidelines, knowing that this will create the first emotional connections between your company and your customers.
Whether it is for your entrepreneurship projects and corporate start-ups, brand and sub-brand launches or relaunches of corporations and established brands: we create an individual, high-quality logo that reflects your brand identity and clearly stands out from the competition thanks to its timeless design.
This Is What Our Design Experts Provide You With
Definitions of colours, lettering, elements as well as shapes used and wording
A high-quality word or design mark and the combination in the form of a word and design mark
Target-group-oriented design: ensures an emotional approach and customer loyalty to your brand as well as visibility among the competition
Competition analysis of industry-specific shapes, elements and colours in order to develop a tasteful and individual brand design
With a cross-platform guiding principle that is used on both digital and print channels


Branding and Successful Presence on All Channels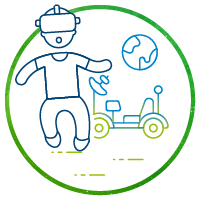 A good idea alone does not guarantee a successful brand presence. Brand design is not only about an authentic look, but also about the feeling. From naming and logo to business stationery and web presence: we create a brand design for you that looks great on digital channels as well as print media, communicates your corporate identity and unique selling points (USPs) and fits your target group.
For this purpose, our UX designers create a mood board that contains all definitions of the selected colours, visual language and typography as well as the creation of a key visual and style guide.
We develop your visual digital concept by means of live prototyping so that the design of your web presence does not remain an abstract construct, but conveys a real image of your future homepage.
With our many years of know-how shaped by trends, we create and develop your corporate design according to your individual wishes in close cooperation and with short communication loops – for the best possible result and a successful brand presence.


A Selection of Our Brand Design References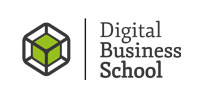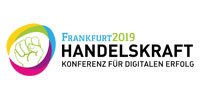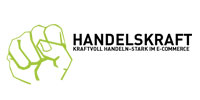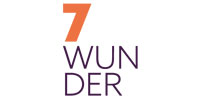 Other Services in the Field of User Experience Design and Usability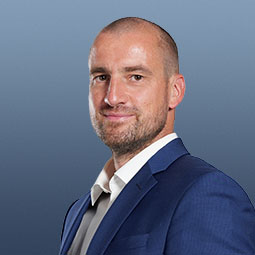 Do you want to learn more? I'm looking forward to hearing from you!
Steffen Schneider
Digital Business