Analyse User Behaviour to Influence Conversion Rates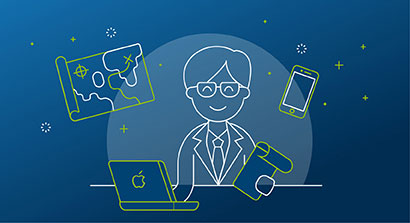 Actual Analysis of Your Platform
As part of the UX audit, we analyse your platform for vulnerabilities and barriers. The focus can be individually determined as needed, for example, for mobile use or conversion-critical points in the customer journey. In addition to the guidelines and principles of user-friendly design, we use our domain knowledge and experience, always with a view of your target group and brand in mind.
What You'll Get from Us:
Prioritised recommendations for action to optimise the user experience of your platform
Concrete solutions for existing barriers
Optimisation approaches for UX and conversion rates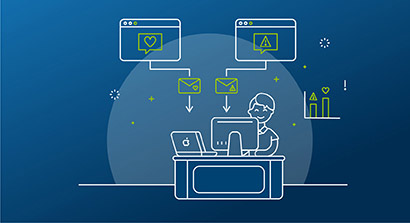 Direct User Feedback
Whether evaluating prototypes or responding to your current website, your users' feedback offers valuable potential. At the beginning of the development process, we already involve real users to collect requirements and test prototypes. We also collect feedback during live operation so that we can continuously adapt your platform.
We'll Take Over:
Requirements survey by means of guide interviews, focus groups, and contextual inquiry
Usability evaluation of prototypes using usability testing
Collecting valuable customer opinions with the help of feedback modules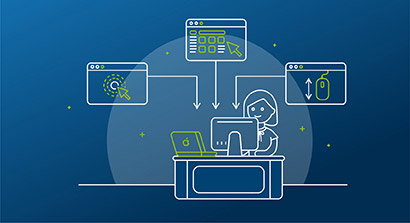 User Behaviour on Your Platform
By analysing user behaviour, UX vulnerabilities for your specific target group can be revealed, providing indications of barriers in the customer journey.
We Offer:
Analysis of users' click and scroll behaviour
Critical incident analysis as part of the session analysis
Analysis of use of forms, e.g. where the majority of your users break off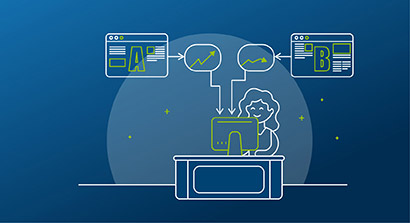 Test and Optimise Under Real Conditions
There are often many ideas for optimisation. The impact of a change on your platform, for example, on the conversion rate, can be found out using A/B testing. Small changes can do a lot and are verifiable without much effort and deployment.
We'll Support You with:
The planning, execution, and evaluation of A/B tests and multivariate tests
Building a pool of ideas for A/B testing and prioritizing test ideas
Training your employees
Is This Exactly What Your Platform Needs?
Our UX professionals are happy to support you in increasing your conversion rate!
Our UX Analysis and Conversion Rate Optimisation References
Other Services in the Field of User Experience Design and Usability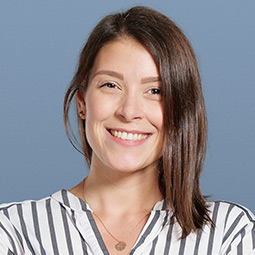 Do you want to learn more? I'm looking forward to hearing from you!
Nadine Kannengießer
Digital Business